David Scott, chairman of the U.S. House Agriculture Committee, told President Joe Biden he has "serious concerns" that proposed tax changes to pay for his infrastructure and family plans could hurt farmers, ranchers and small businesses.
"In particular, 'step-up in basis' is a critical tool enabling family farming operations to continue from generation to generation," Scott wrote in a June 2 letter to Biden. "The potential for capital gains to be imposed on heirs at death of the landowner would impose a significant financial burden on these operations. Additionally, my understanding of the exemptions is that they would just delay the tax liability for those continuing the farming operation until time of sale, which could result in further consolidation in farmland ownership. This would make it more difficult for young, beginning, and socially disadvantaged farmers to get into farming.
"We must ensure that we protect our family farmers, ranchers and small businesses that keep our rural communities alive," wrote Scott, a Democrat from Georgia.
Congress returns to work this week and will resume negotiations on both proposals. Biden has reportedly floated the idea of a $1 trillion infrastructure package – half of what he originally suggested.
The administration's initial American Jobs Plan called for the corporate tax rate for C corporations to increase from 21% to 28% to pay for around $2 trillion in infrastructure initiatives during the next eight years.
Meanwhile, the American Families Plan proposes the following tax code changes:
An increase of the top individual income tax rate from 37% to 39.6% starting at $509,300 for married couples and $452,700 for singles. This includes sole proprietors, partnerships and S corporations;
When a taxpayer's income from all sources, including capital gains income, exceeds $1 million, any capital gains income in excess of the total $1 million income would be taxed at individual income rates;
Capital gains would be taxed at death, effectively eliminating step-up in basis, but there is a $1 million per person and $2 million per couple exclusion for assets under the threshold;
Like-kind exchanges would be limited to $500,000 per individual and $1 million per couple, per year; and
Taxes of certain family-owned and operated businesses would not be due until the business is sold or no longer family-owned. A payment plan may be possible, but no other details were provided.
These proposed tax changes would likely affect 50% to 70% of Illinois grain farms, according to farmdoc daily at the University of Illinois.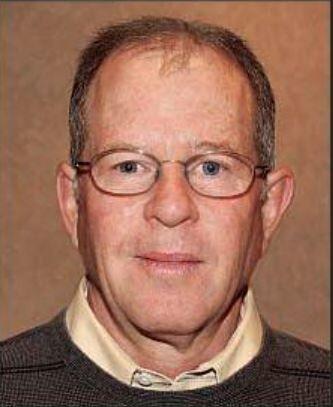 Ken Taake, FarmWeek CropWatcher and Pulaski County farmer, shares how these tax proposals could affect his multigenerational family farm.
"Like most farmers, we've spent our whole farming career building the farm, building the operation and improving on what came from the generation before us," said Taake. "And you want to be able to pass that on to the next generation. While nobody knows exactly what Biden's tax plan is going to be, the tax on death to me would be devastating because there's just not enough cash to make that kind of a payment without disposing of at least some of the assets or some of the farm ground."
Taake isn't alone. According to the Purdue University Center for Commercial Agriculture's latest producer survey, 78% of survey respondents were very concerned that changes in tax policy being considered will make passing their farm on to the next generation more difficult.
The Biden administration released its first budget proposal recently, which includes these tax changes, as well as increased USDA funding.
For USDA, the budget proposal increases funding by 17% and requests additional funding for broadband, climate initiatives, research and supplemental nutrition programs.
Mark Gebhards, Illinois Farm Bureau's executive director of governmental affairs, described the increase in USDA's budget as "fairly significant" but stressed it's only a proposal.
"It's just the beginning and Congress will have the ultimate say as to what those numbers eventually look like when they're finalized," he told RFD Radio Network.