American Farm Bureau Federation President Zippy Duvall Sunday praised the Biden administration for its commitment to infrastructure but repeated opposition to its proposed multitrillion dollar tax and spending package. 
Duvall, speaking with reporters at AFBF's 2022 Annual Convention in Atlanta, said the $1.2 trillion infrastructure bill signed into law by Biden last fall will certainly help more supplies get to farms and in turn help farmers get their products to market.
But ensuring those dollars are disbursed fairly to rural America will be crucial, especially the funds marked for expanding rural broadband, Duvall said.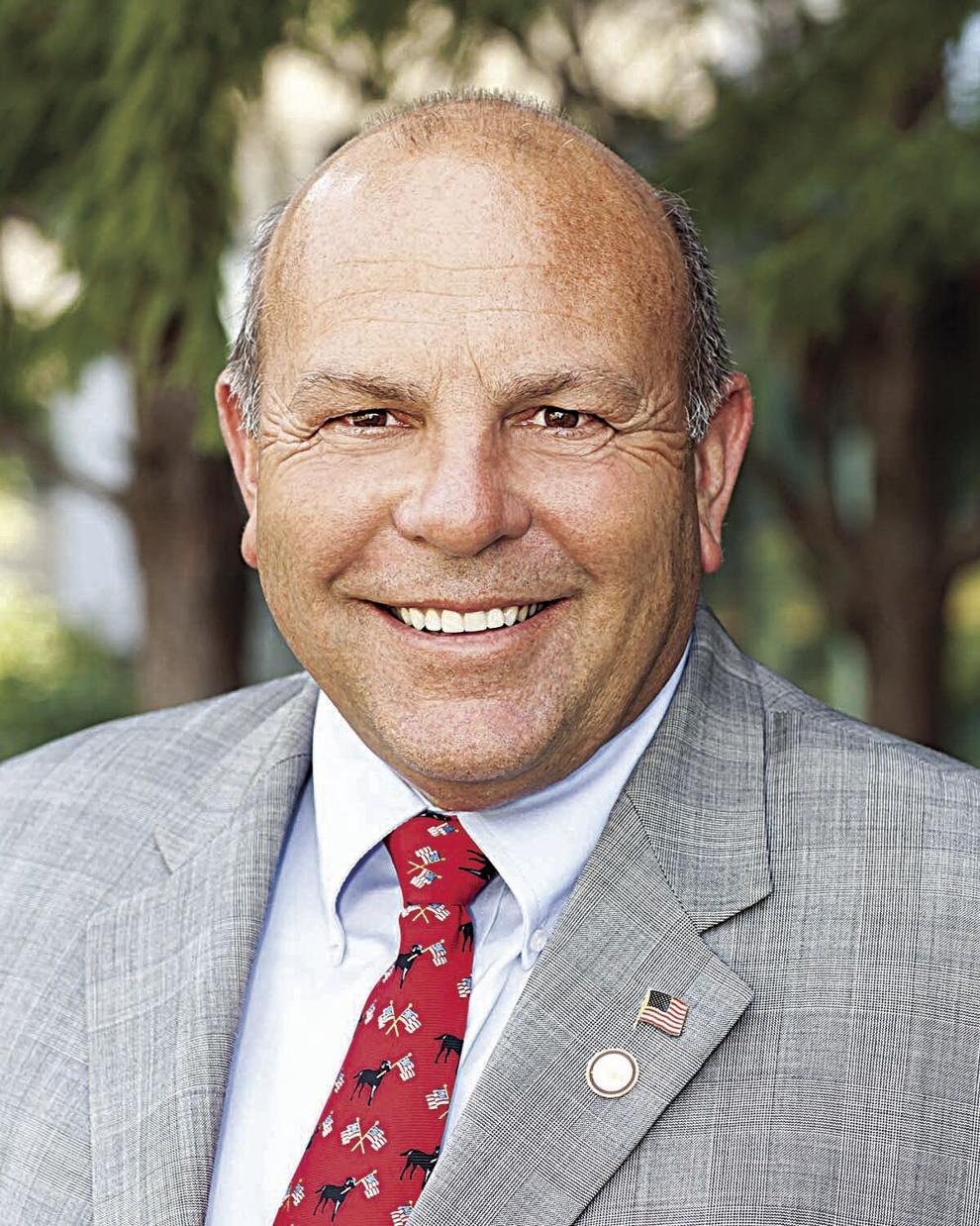 And while Duval "appreciates" the nearly $95 billion for agriculture, forestry and conservation programs included in the Build Back Better (BBB) Act, he "do(es) not appreciate not having bipartisan efforts" to move it through Congress.
The U.S. House passed its version of the legislation in December, while deliberations in the U.S. Senate hit a wall at the end of 2021. Unless rules on the filibuster are amended, Senate Democrats will need to use reconciliation for it to advance. 
AFBF has publicly opposed the bill, and more than 400 Illinois Farm Bureau members have voiced opposition to it. 
Regarding the legislation's climate provisions, Duvall said AFBF is "very concerned about the direction it leads our country in."
He added AFBF is "all about protecting our climate and being sustainable," but wants to ensure the Biden administration "uses sound science and deliver those tools to our farmers so that we can continue to expand our sustainability movement and protect our climate." 
Duvall on Sunday also outlined AFBF's top legislative priorities for 2022. They include:
Labor reform
Calling it the "biggest limiting factor" that agriculture faces, Duvall said labor is a high-ranking priority for AFBF this year as it works with federal lawmakers.
"I can't tell you with enough emphasis that this administration and that this Congress has got to start paying attention (to) what's happening in our fields and our barns with the lack of people to help us do our jobs," Duvall said. "It is driving agriculture the wrong way."
AFBF for years has said Congress needs to revamp national immigration policy and rework the H2-A guestworker program.
Issues with the latter have been on display amid the pandemic, with travel bans that limit workers from entering the United States causing uncertainty for farmers who depend on them during the planting and harvest seasons. 
Duvall said ultimately "we need to make sure that our family farms don't have to jump through so many hoops to get the labor they need to sustain their farms over a long period of time."
Supply chain issues 
With increased fertilizer prices, the shortage of truck drivers, congestion at American ports and other input costs still expensive, Duvall said finding ways to address supply chain disruptions is another AFBF priority.
Funding under the bipartisan infrastructure bill will certainly help untangle some of the knots, but Duvall said time is starting to run out. 
"We're very, very concerned of whatever the interruption is — whether it be at our ports, whether it be in tariffs, whatever that might be, we got to find the solution to it," Duvall said. "Because, you know, the weather is not going to wait on us." 
Trade agreements 
AFBF also wants to see significant federal progress on international trade, especially when it comes to securing deals in emerging markets. 
Duvall said he was grateful for the ruling announced last week that Canada had violated parts of its dairy commitments under the United States-Mexico-Canada Agreement (USMCA), but would like officials to enforce USMCA rules against Mexico around technology use.
Rejoining the Trans-Pacific Partnership continues to be a recommendation from AFBF to the Biden administration, Duvall said, as well as drafting trade deals with the United Kingdom and the European Union.
And with the Phase One trade agreement with China having expired Dec. 31, AFBF is also "pushing real hard" to know what Phase Two might look like because "we desperately need them," Duvall said.
2023 Farm Bill
As discussions and plans for the upcoming farm bill start, Duvall said AFBF wants legislation that will support farmers and reauthorize some USDA programs without overregulating them under climate and conservation initiatives.
Asked if he supports using the BBB funding earmarked for agriculture as a baseline figure in farm bill, Duvall said he's not taking "something on the surface" for granted.
"And (not) assume that just getting money and expanding the baseline should be the reason for us to support that," Duvall said. "We want to know how it's going to be expanded and want to be able to evaluate it and make decisions that are going to help our farmers and ranchers and rural Americans move forward."