The U.S. Environmental Protection Agency (EPA) will use emergency authority to lift a ban on summertime sales of E15, answering calls from ag groups and biofuel advocates to offset increased gas prices with higher ethanol blends. 
President Joe Biden announced the move Tuesday from a 150-million gallon POET ethanol facility in Menlo, Iowa. He also used the event to launch a "rural infrastructure tour" to tout investments in rural communities under the $1.2 trillion infrastructure law.  
"With this waiver, on June 1, you're not going to show up at your local gas station and see a bag over the pump with the cheapest gas — you're going to be able to keep filling up with E15," Biden said while standing between a pair of John Deere tractors.
"It's not going to solve all our problems, but it's going to help some people," Biden said. "And I'm committed to doing whatever I can to help. Even if it's an extra buck or two in the pockets when they fill, it'll make a difference in people's lives."
EPA will use a national emergency waiver — tied to Russia's invasion of Ukraine — to allow the sales. Without it, E15 cannot be sold at 2,300 gas stations around the country from June 1 to Sept. 15. 
The agency plans to issue the emergency waiver closer to June 1. The waiver will be valid for 20 days and EPA will continue renewing "so long as the current fuel supply emergency continues," a senior administration official told reporters before the announcement.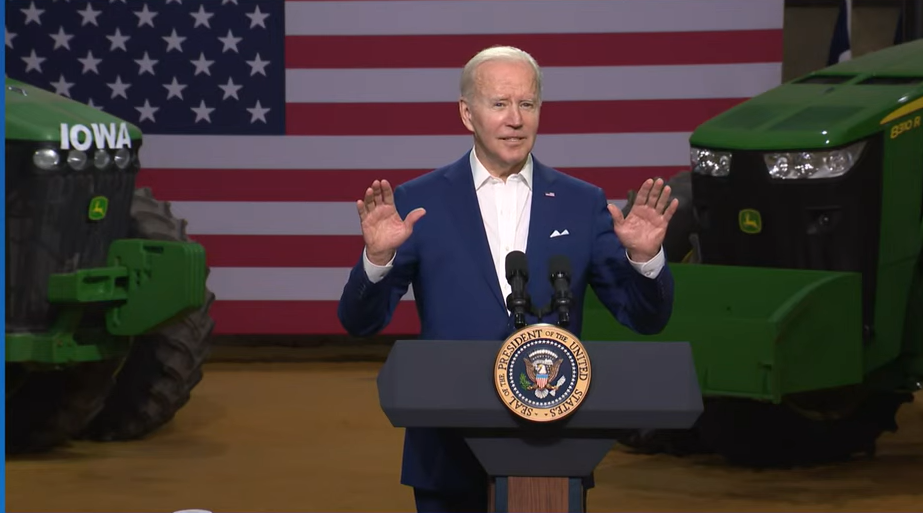 The shift comes as the Biden administration continues to face consumer pressure to lower the cost of gas and diesel, after bans on Russian energy have sent domestic prices soaring to record highs. 
Biden last month announced the United States would release 180 million barrels of oil from the Strategic Petroleum Reserve and ramp-up domestic oil production. 
That decision drew criticism from some corn state lawmakers and ag groups, who in letters and congressional hearings have called for the administration to instead invest more in biofuel production and reinstate E15 sales year-round. 
Illinois fuel supplier to get $2.9 million for biofuel infrastructure
Biden's EPA is also considering changes to E15 fuel pump labeling and will have discussions with states that may want to allow year-round sales. Those efforts will add to biofuel infrastructure funding previously announced by USDA.
"President Biden understands that by expanding our ability to meet our energy needs with homegrown biofuels, we can ensure a more reliable and affordable source of fuel for American consumers, while supporting American agriculture and sustainable, domestic energy production, creating good-paying jobs, and generating economic opportunities, especially in rural and farm communities," USDA Secretary Tom Vilsack said in a statement. 
USDA on Tuesday awarded $5.6 million in Higher Blends Infrastructure Incentive Program funds to facilities across seven states, where availability of renewable fuels will be expanded by 59.5 million gallons per year. 
Under the program, Illinois-based Power Mart Express Corp. will receive a $2.9 million grant to replace 293 dispensers and 30 storage tanks at 15 fueling stations in Chicago, Maywood, Cicero, Des Plaines and Wilmington. The project is estimated to increase ethanol sales by 17.5 million gallons per year. 
Illinois Farm Bureau President Richard Guebert Jr. said IFB welcomes the move to authorize year-round E15 sales, adding IFB also supports administration efforts to incentivize infrastructure for expanded capacity to support higher renewable fuel blend levels and incentivize oil companies to resume oil production from inactive wells located on federal lands.
"More demand for ethanol-blended fuels should help reduce prices at the pump," Guebert said in a statement.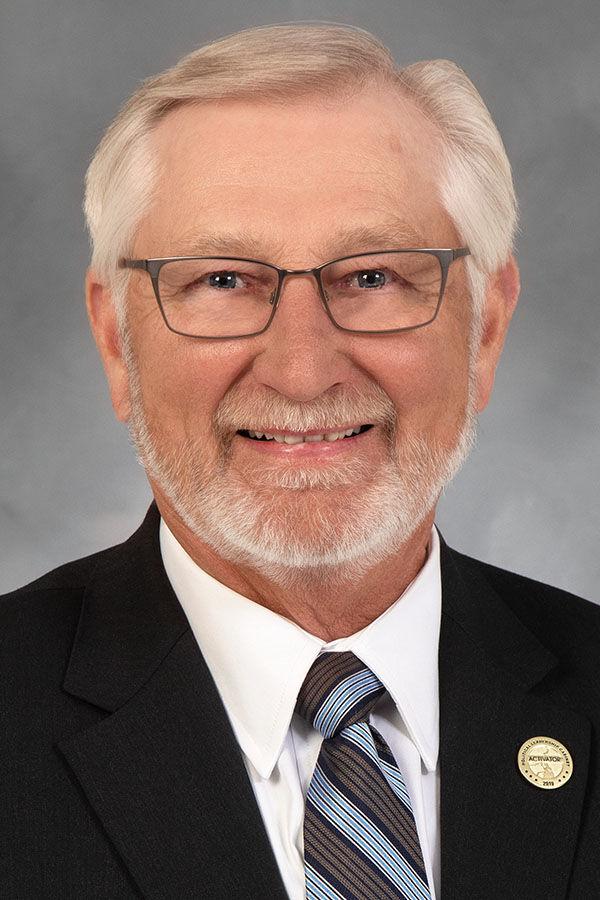 Gasoline blended with ethanol has largely been offered cheaper than conventional gas over the last month. As of April 12 the national average for regular gas was $4.09 per gallon, while E85 was $3.55 per gallon, according to the American Automobile Association. 
The White House said reestablishing year-round E15 sales is expected to save consumers five to 10 cents per gallon. 
Biden said the biofuels industry has a "tremendous future," explaining how he "wants to see facilities like this all over the Midwest" because they "support farmers and the farm economy," "create good paying jobs" and "reduce our reliance on foreign oil."
"They give you a choice at the pump. You have a choice, you have competition. You have competition, you have better prices," Biden said. "In addition to all that you get less harm to the environment, lower greenhouse gas emissions and you even get byproducts like grain here, which goes to animal feed which helps cattle producers lower their costs." 
EPA first issued the ban on summertime E15 in 2011 based on concerns the fuel contributes to smog during warm weather. Research has since shown the higher blend may not increase smog compared to lower blends like E10. 
The agency under former President Donald Trump tried in 2019 to extend a waiver allowing year-round sales of E15. A federal appeals court last year ultimately struck down the move. 
Lawmakers, industry groups respond to decision 
Tuesday's announcement was celebrated across Congress and the biofuel and ag industries. Here's what leaders and officials said:
U.S. Sen. Tammy Duckworth, D-Hoffman Estates: "I hope we can make this change permanent so that this fuel can keep being a cheaper, cleaner alternative. This would help us reduce reliance on foreign oil while bringing down gas prices. By investing in homegrown biofuels like E15, not only will families be able to keep more money in their pockets, but it will also drive economic opportunity and job creation throughout the Midwest."
U.S. Sen. Dick Durbin, D-Springfield: "Illinoisans have been hit hard by the spike in record-breaking gas prices. Thankfully, today's announcement will allow our energy sector to use more biofuels like ethanol, known to be a reliable energy solution that supports American farmers as well. I've been a continuous advocate of this approach to our nation's recent fuel crisis, and I'm relieved to see the White House take this action that will offer consumers relief and more affordable, cleaner options at the pump."
U.S. Rep. Cheri Bustos, D-East Moline: "With Putin's price hike driving high gas prices nationwide, it's essential that we take action to cut prices at the pump. Today's emergency action from President Biden to allow summer sales for E15 is the right choice for consumers, family farmers and our rural communities. By blending our fuel with homegrown ethanol, this decision will reduce our dependence on foreign oil, bolster our domestic fuel supply, support jobs in the Heartland and save consumers up to 60 cents per gallon."
American Farm Bureau Federation President Zippy Duvall: "AFBF appreciates President Biden's decision to expand the availability of ethanol through year-round E15 sales. America's families are enduring record-high gas prices, and taking advantage of domestically produced fuels will not only drive down costs at the pump, it will also reduce dependence on foreign crude oil. Ethanol is priced lower per gallon than gasoline and the use of biofuels have reduced greenhouse gas emissions the equivalent of taking 18 million cars off the road per year." 
Renewable Fuels Association President and CEO Geoff Cooper: "We applaud President Biden and his administration for recognizing that low-cost, low-carbon ethanol should be given a fair opportunity to strengthen our energy security and reduce record-high pump prices. As our nation copes with energy price inflation and strives to enhance energy security and diversity, we salute President Biden for turning to America's farmers and biofuel producers for ingenuity and solutions."