Republican lawmakers and livestock officials scrutinized the Biden administration's strategy on international trade Wednesday, claiming retaliatory tariffs and weak negotiations are preventing American farmers from keeping their foothold and expanding into new markets. 
"This administration's approach has got to become more ambitious because every day our country doesn't lead, others will fill the gap," Rep. Dusty Johnson, R-South Dakota, said at the onset of a House Agriculture Subcommittee on Livestock and Foreign Agriculture hearing. 
"Up until last month, the president's not mentioned trade at all," said Rep. Don Bacon, R-Neb. "I think it should be a higher priority for this administration."
President Joe Biden did talk with President Xi Jinping of the People's Republic of China on Nov. 16 — no trade-related announcements came from the meeting — and this fall has been implementing policies to unclog snags in supply chain, but those are targeting a domestic front. 
Subcommittee members also complained Biden has yet to announce a nominee for USDA under secretary for trade and foreign agricultural affairs, and that Elaine Trevino, his nominee for chief agricultural negotiator in the Office of the United States Trade Representative, has yet to be confirmed by the Senate. 
They also took issue with U.S. Trade Representative Katherine Thai delaying an invitation to testify before the full committee.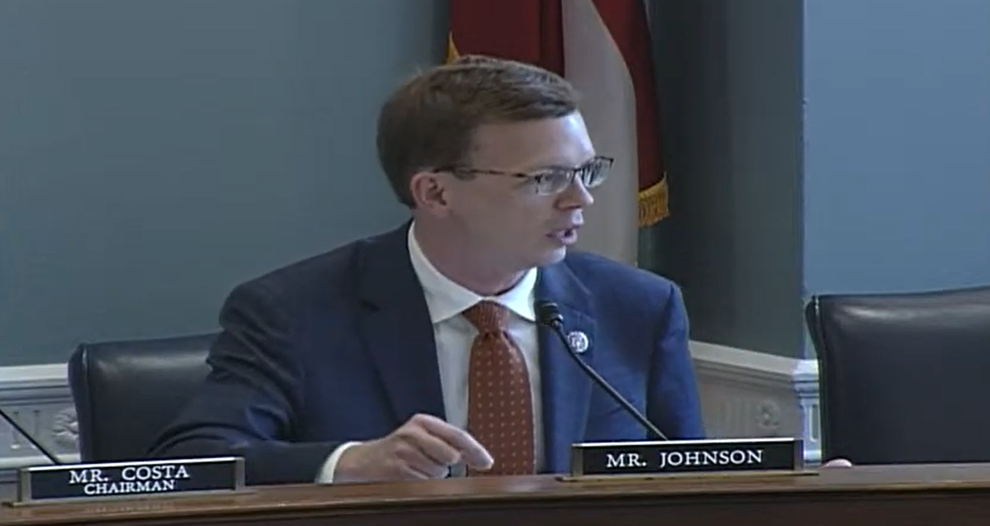 But a majority of the concerns expressed Wednesday largely revolved around a lack of attempts by the administration to dismantle tariffs on U.S. agricultural exports like pork and soybeans. Those tariffs, officials said, have forced exporters to try their hand in unfamiliar foreign markets.
"The problem remains that we need a resolution to the trade retaliatory disputes with China," said Jen Sorenson, president of the National Pork Producers Council. "As long as those tariffs remain in place we are at a significant disadvantage to other nations supplying pork into the country." 
That calculus is also in place for dairy and soybean exports, said Kevin Scott president of the American Soybean Association and Simon Woude, owner of Vander Woude Dairy.
"We would prefer to feed our chickens and our hogs and animals here and then ship the meat to China and so removing tariffs on the pork side would be fantastic for soybeans and so we are for those reduced tariffs also," Scott said.
Scott said American exporters in response to increased tariffs on or a lack of demand for soy, as was the case in China during the African swine fever outbreak, had at least been able to pivot to other markets like Egypt and Taiwan. 
"We work in other countries, but there is also definite need for the administration's help in getting access to certain markets and playing fair," Scott said.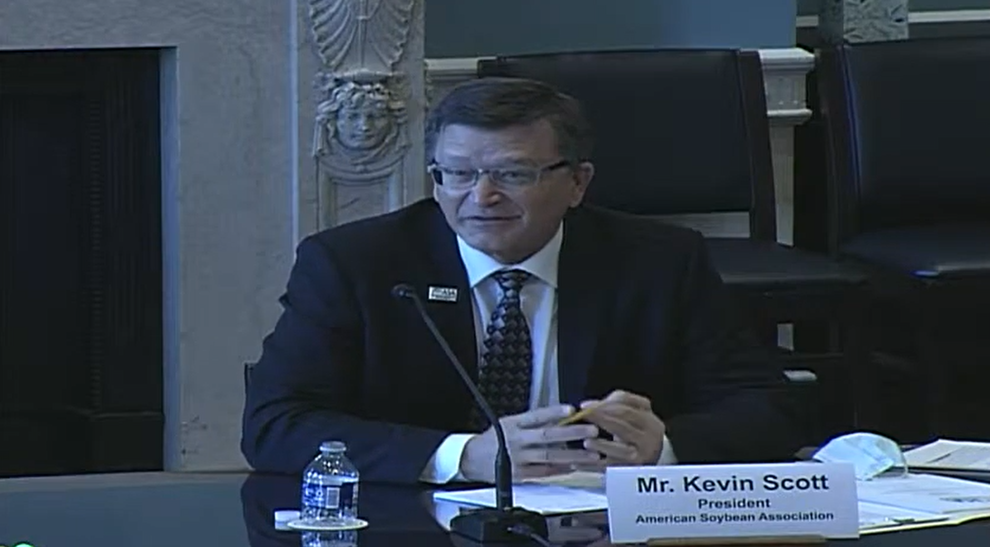 Woude said Vietnam used to be U.S. dairy's largest customer, but the industry "virtually hasn't been able to ship anything" to the country after tariffs were imposed after the United States left the Trans-Pacific Partnership (TPP).
"And that story just gets told over and over and over throughout the Middle East," Woude said.
The Vietnamese government did announce Tuesday it would revise its Most Favored Nation tariff rates, reducing its import taxes on corn to 2% and 5% and on frozen pork to 10% from 15%. 
While all three officials said that shift was a good start, they still support the United States rejoining TPP and the administration pushing for more free trade agreements in other markets across Asia, Africa and Europe. 
They also said they support Biden asking Congress to renew his Trade Promotion Authority, which lapsed in July.
And the panel said it'd back federal lawmakers doubling the amount of funding available through the Market Access Program, administered by the Foreign Agriculture Service at USDA. The program allocated $175 million in fiscal year 2021.
"We're all fighting for the same markets," Woude said. "We've done everything we can at home we need some help from our legislators and trade ambassadors."