The waters of the United States (WOTUS) rule is out, and the Navigable Waters Protection (NWP) rule is in.
The U.S. Environmental Protection Agency (EPA) and Department of the Army announced the NWP rule which clarifies federal regulatory authority under the Clean Water Act (CWA).
NWP identifies four clear categories of waters that are federally regulated:
territorial seas and traditional navigable waters;
perennial and intermittent tributaries to territorial seas and navigable waters;
certain lakes, ponds and impoundments; and
wetlands adjacent to jurisdictional waters.
In addition, the NWP contains 12 categories of features that are excluded from regulation.
Some of these exclusions include artificial lakes and ponds, groundwater, including tile drains, and ephemeral streams.
The final rule also provides clarifying definitions.
"Adjacent wetlands" are defined as those that are meaningfully connected to other jurisdictional waters, such as by directly abutting.
"Ditches" are defined as a constructed or excavated channel used to convey water. Regardless of flow, upland ditches do not fall under the CWA rule.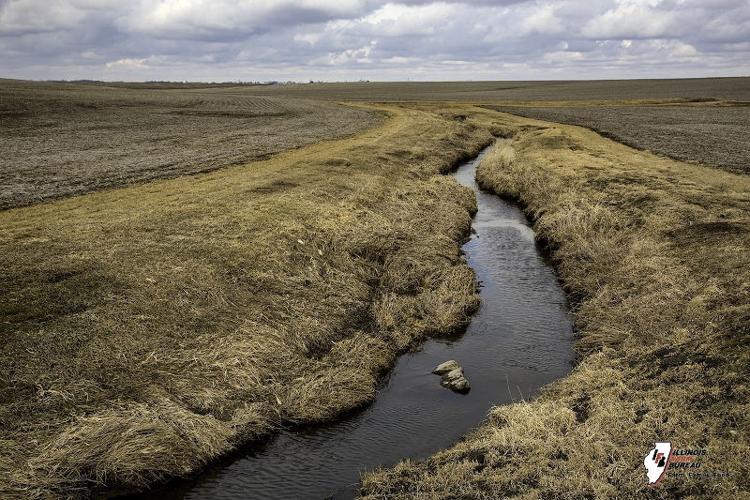 A "typical year" is defined, allowing for regional and temporal flexibility.
"Prior converted cropland" and "agricultural purposes" were also clarified and defined. A new, single, clear test will now be used to evaluate whether the prior converted cropland exclusion applies to agricultural land.
The EPA and Army also determined that existing technology cannot accurately map the full scope of CWA jurisdiction.
"The Navigable Waters Protection rule respects the right of the states to regulate water while providing farmers and landowners certainty and clarity," said Richard Guebert Jr., Illinois Farm Bureau president. "We give credit to our committed members across the state for standing up for clean water and clear rules, and engaging to overturn the original rule."
In a two-step process, the agencies repealed the 2015 WOTUS in October 2019 and reissued the regulatory text that existed prior to 2015 in December. Now, in January 2020, the EPA and the Army will publish the NWP rule in the Federal Register, which will become effective in 60 days. At this point, the agencies will move on to implement the rule.
"We look forward to monitoring the implementation of this final rule and keeping our members informed," noted Lauren Lurkins, IFB director of environmental policy.
What others are saying:
Ag Secretary Sonny Perdue: "President Trump is restoring the rule of law and empowering Americans by removing undue burdens and strangling regulations from the backs of our productive farmers, ranchers, and rural land-owners. The days are gone when the Federal Government can claim a small farm pond on private land as navigable waters. I thank President Trump and Administrator Wheeler for having the backs of our farmers, ranchers, and producers and for continuing to roll back Federal overreach. With reforms and deregulation, Americans once again have the freedom to innovate, create, and grow."
AFBF President Zippy Duvall: "Farmers and ranchers care about clean water and preserving the land, which are essential to producing healthy food and fiber and ensuring future generations can do the same. That's why we support the new clean water rule. It provides clarity and certainty, allowing farmers to understand water regulations without having to hire teams of consultants and lawyers. We appreciate the commitment of the agencies involved and this administration to crafting a new regulation that achieves important regulatory oversight while allowing farmers to farm. Clean water, clear rules."
House Ag Committee Ranking Member, K. Michael Conaway: "This rule provides clarity and consistency for landowners affected by the scope of WOTUS jurisdiction. Our nation's navigable waters will remain well-protected, while farmers and ranchers will no longer be subjected to ambiguous guidelines and regulatory uncertainty."
U.S. Sen. Pat Roberts: "The growing threat farmers were facing from the previous administration's regulatory warpath would have only added costs to their businesses and stymied their ability to compete. I'm thankful this administration's rule is a much more reasonable approach to regulation."