Nov. 30 marked the statutory deadline set — and missed — by the federal government to finalize renewable volume obligations (RVOs) for 2022 under the Renewable Fuel Standard.
Refiners are also still waiting on the U.S. Environmental Protection Agency to establish RVOs for 2020 and 2021. And the agency is creeping toward another statutory mandate to reset the law in 2022.
Under the Trump administration, the EPA in May 2019 sent a reset proposal — which included 2020, 2021 and 2022 RVOs — to the Office of Management and Budget, where it remains untouched.
EPA has formally proposed to extend the last two years of RFS compliance deadlines for refiners and to overhaul annual compliance reporting deadlines for 2022 and beyond. A public hearing on the proposed changes was held Friday.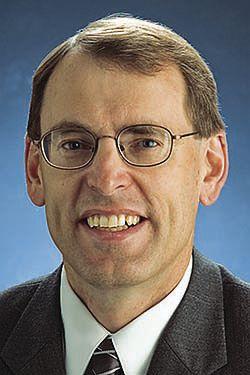 But before any revisions are made to the 2023 production year under the reset, a top agricultural economist recommends federal regulators strike a "political compromise."
Presented by Scott Irwin, U of I professor and Laurence J. Norton chair of agricultural marketing, during the Federal Reserve Bank of Chicago's Agriculture Conference, the compromise ultimately aims to increase ethanol and biomass-based diesel production and usage without causing renewable identification number (RIN) prices to fluctuate dramatically.
It also targets passing the 10% ethanol blend wall — the maximum amount of ethanol included in a gallon of gasoline since about 2010.
"Politics are basically the economic fundamental of biofuels," Irwin said.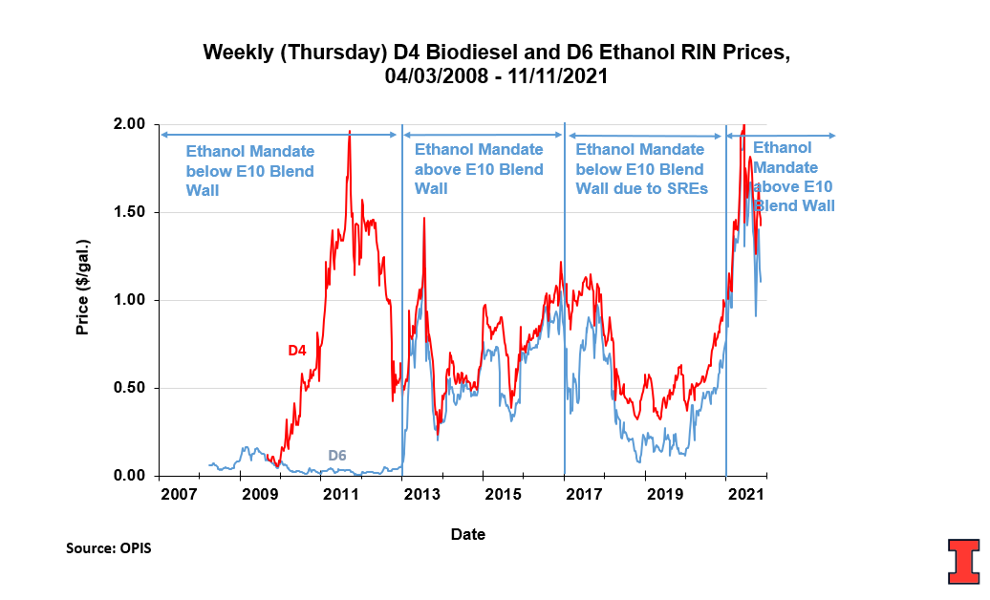 Beginning in 2008, RIN prices for ethanol and biodiesel have reflected the ability to fulfill different RFS mandates, Irwin said, because of shifts at the White House.
When Obama-era ethanol mandates were above 10% blending, ethanol and biodiesel RINs increased, and when Trump-era mandates were below 10% blending, both RINs fell, according to data compiled by Irwin.
Now with the ethanol mandate above 10% blending under the Biden administration, ethanol RINs are again rising to the price of biodiesel RINs.
"That back and forth has been a huge legal and political battle," Irwin said. "And basically my own personal view is ... that these two combatants, if you like, call them big corn and big oil, they're just going to continue fighting this out for the foreseeable future.
"And it's going to be pushed back and forth, depending on which political interest is holding the U.S. presidency at the time," Irwin said.
To stabilize RIN prices and move the U.S. beyond the blend wall, Irwin recommends this compromise for the upcoming RFS reset:
move to an 11% or 12% ethanol standard in gasoline for surface transportation
move to a 5% percentage for biomass-based diesel for surface transportation
refocus volume standards for growth of biofuels above those levels on decarbonizing air and marine transportation
eliminate RINs and move the point of obligation to blenders.