The U.S. Senate Committee on Finance Tuesday overwhelmingly voted to advance the United States-Canada-Mexico Agreement (USMCA) to the full Senate.
Under fast-track rules, the committee could not amend H.R. 5430. In total, 25 senators voted in favor and three voted against.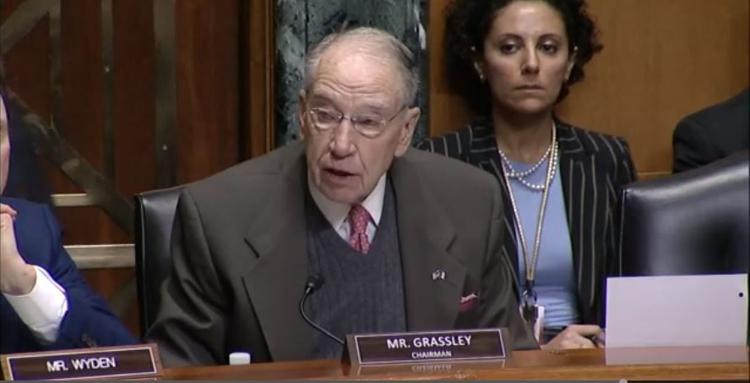 "The USMCA will bring much needed certainty and real benefits for America's farmers, workers and businesses," stated Chuck Grassley, committee chairman. "Farmers are getting better and more reliable market access, which farmers badly need. Workers would see thousands of new jobs, particularly in high-wage manufacturing industries. Businesses would have an agreement that would reflect the realities of modern commerce … USMCA corrects the enforcement flaws that very much plagued NAFTA (North American Free Trade Agreement) and ensures the parties will be held accountable to their commitments."
While many senators acknowledged the bill is not perfect, the majority agreed it is far better than the alternative of not having a trade agreement with the two closest neighbors of the U.S.
"First of all, this is a big bipartisan vote," said Grassley. "A reminder that when Congress works together in a bipartisan way the American people greatly benefit."
Zippy Duvall, American Farm Bureau Federation president, applauded the committee's action.
"We are now one step away from unleashing the competitiveness of America's farmers and ranchers with our two largest trading partners thanks to today's Senate Finance Committee vote," Duvall said. "The United States-Mexico-Canada Agreement will protect our valuable trade relationships with our nearest neighbors and return certainty to our markets. We urge immediate approval by the full Senate to deliver a much-needed win for agriculture."