Flood control is becoming more important in the face of repeated record flooding, explained Peter "Duke" DeLuca, U.S. Army, Brigadier General, retired, and The Roosevelt Group senior adviser.
Add this to the increase in agricultural production, exports, hydrocarbon and industrial production, and the U.S. is struggling to maintain it's water, transport and power infrastructure.
"Every economic study … has shown that when a country invests a certain amount of money … in infrastructure, that economy grows faster than it would otherwise grow without that investment," said DeLuca. "It begins paying off in year one and it pays off year after year after year."
While it's widely known that the U.S. has aging infrastructure, there is lack of action, according to DeLuca.
"We're still not ready to direct public funds to public infrastructure," explained DeLuca. "The federal contribution is critical. Many of those state projects couldn't be achieved without the federal contribution."
During the Upper Mississippi, Illinois and Missouri Rivers Association (UMIMRA) annual meeting, DeLuca challenged the group to educate, collaborate and advocate for their goals.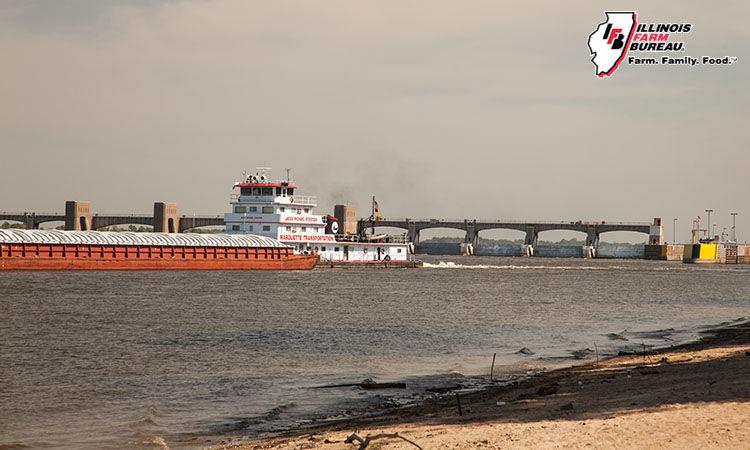 Investing in education from kindergarten through high school, community colleges, universities and the general public is vital. This engages the public and spreads awareness of the socioeconomic and environmental effects of flooding, DeLuca noted.
Collaborating with industry groups, nongovernmental organizations and private entities will help create a strong, unified front when advocating. It may also help increase funding sources.
"They're out there, and they can help you, but you have to engage them," DeLuca noted. "Just like you have to engage your delegations on the state, local and federal level."
Now let's look at voting power. Since 1940, the 10 states in the "main stem" Mississippi River basin have lost 25% of their electoral votes. Currently, the basin possesses 95 out of the 270 electoral votes.
While this same area only has 20 Senate votes, the entire Mississippi watershed with tributaries has 48 Senate votes, according to DeLuca.
"Are you using your Senatorial advantage to advance your infrastructure needs?" DeLuca asked. "Can you get states to collaborate and compromise? Someone will receive water. How can that burden be shared equally?"
Improving infrastructure will vastly benefit many industries and the U.S. economy, but it will take the navigation of partisan politics to get there.
"If you want to pull all the levers to gain the most support for the solutions that you have and can offer, that help this region, that help our country, that help yourselves. Then these are things you're going to have to plan," DeLuca challenged.