USDA Deputy Secretary Stephen Censky updated Illinois Soybean Growers about trade, biofuels and USDA efforts during their annual meeting in Bloomington.
Censky discussed how the modernized United States–Mexico–Canada Agreement is a "big win" for agriculture.
"It does lock in all the favorable tariff treatment and all the advantages that we had under the previous NAFTA (North American Free Trade Agreement), as well as opens up market access," he explained.
The U.S.–Japan Trade Agreement approved at the end of 2019 was also a "huge win for agriculture," according to Censky.
"It's going to particularly benefit our livestock industry, our pork industry, our beef industry, our poultry industry … that's very good news for soybean farmers as well," Censky said.
Lastly, the most recent agreement, the phase one agreement with China, was discussed. "We see that as very, very good news for farmers and ranchers. We see that as good news for the agriculture economy," Censky noted.
There has also been concern about the impact of the coronavirus on trade with China. "The question is: How is this going to impact? I think that's just something we're going to have to watch and see," Censky said.
USDA just announced the third tranche of Market Facilitation Program payments are approved, which producers should be receiving shortly.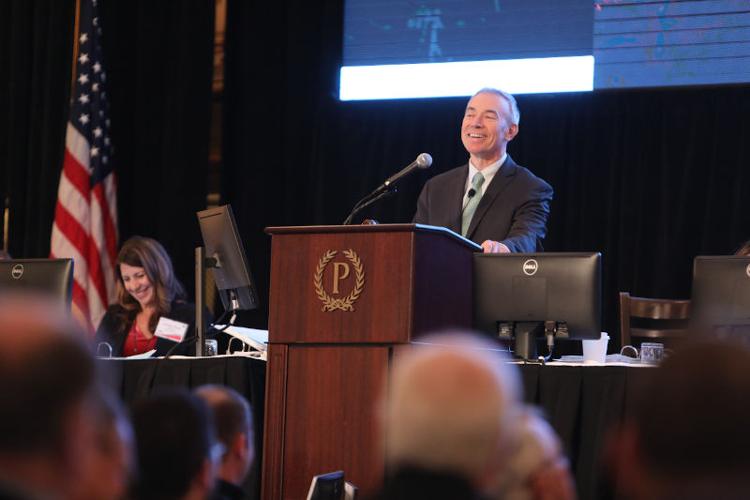 "While we are very optimistic on the trade ahead, we know that in 2019 farmers have suffered that trade damage and that tough year," Censky explained. "That's why we strongly advocated, and the President (Donald Trump) strongly supported, moving forward with that third tranche of funding to try to help farmers."
Regarding renewable fuels, Censky discussed the biodiesel tax incentive extension and the Renewable Fuel Standard. "I think it's looking to be a very good year for the biofuel industry …" said Censky. "We're really pleased that the president affirmed that 15 billion gallons of ethanol and 2.43 billion gallons of biodiesel under the Renewable Fuel Standard volume obligations are going to be met."
USDA is also working to modernize and become more efficient in its processes, services and interaction with customers. Censky listed efforts such as new websites, simplifying farm loans, streaming acreage reporting and utilizing satellite data for crop reporting.
As far as what lies ahead for agriculture, innovative solutions are on the agenda. "Agriculture many times gets blamed for a lot of things, but we actually think agriculture and agriculture innovation can be a solution to address our world's most pressing challenges," concluded Censky.