When the Eckert family's strawberries came in season, the specialty growers opted to change its u-pick operation to drive-through and curbside pickup - with fun.
The Eckerts' retail stores in Belleville and Versailles, Kentucky, have continued traditional operation while adding public safety practices. Last week, Lt. Gov. Juliana Stratton highlighted Eckert's Inc. as part of her Cultivating Our Communities campaign to raise awareness of diverse farms.
Chris Eckert, president of Eckert's Inc., told FarmWeek his family's retail stores have been very busy. Eckert estimated retail store business increased 200%. For example, four weeks of meat sales equaled an amount previously sold in six months.
While the pandemic situation continued to unfold and its strawberry crop was ripening, the Eckert family brainstormed, while monitoring growers in states with earlier growing seasons. "A lot of people were going to the drive-through concept," Eckert said. "We started to think, 'How could we do that strategy with an event or experience?'"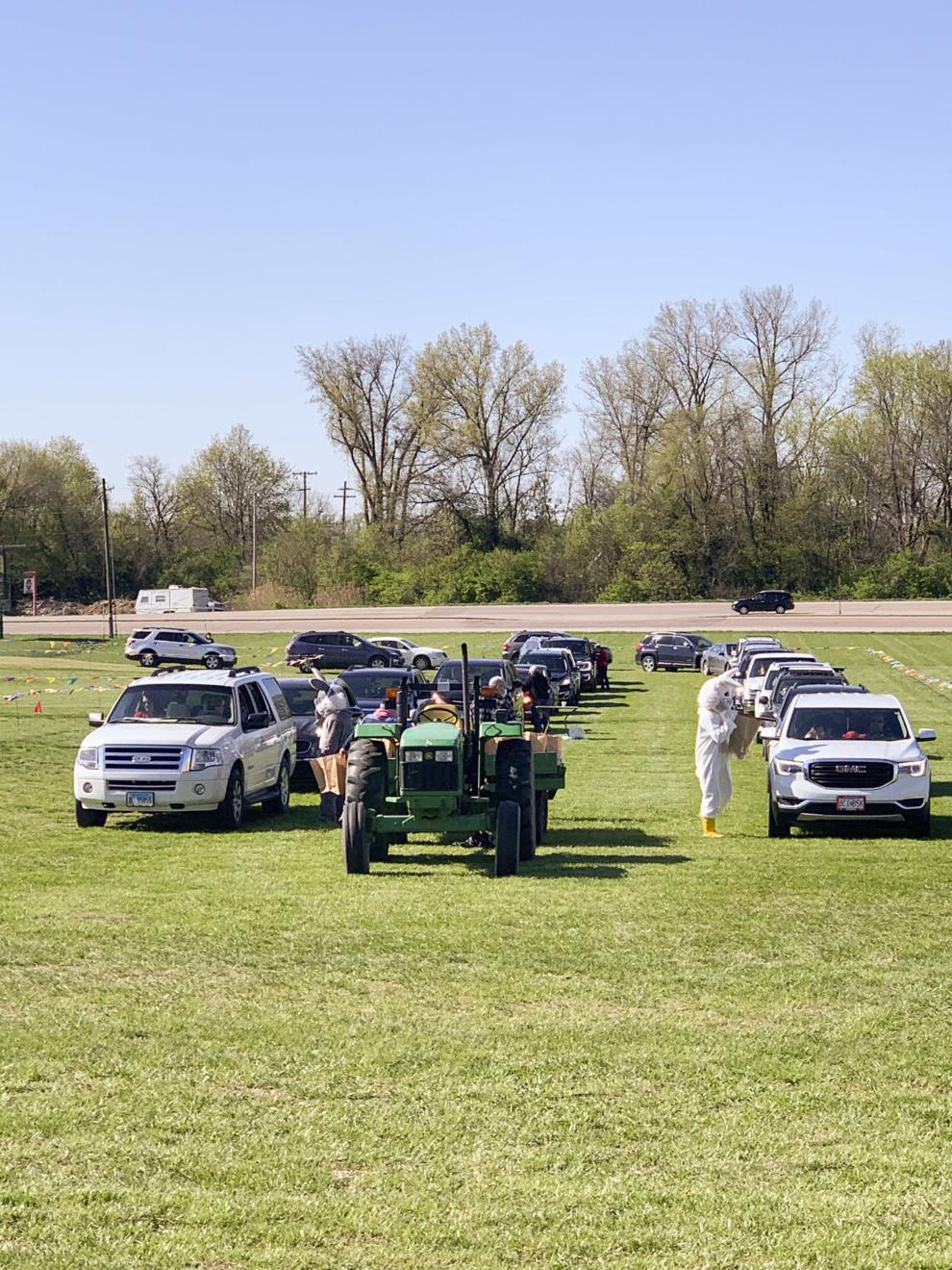 After a successful drive-through launch at their Kentucky store, the Eckerts offered a similar experience in Belleville with an Easter Bunny character in a special face mask. Families received Easter eggs and coloring sheets for a nominal fee. The community responded, and vehicles lined up one hour ahead of the start time. Since then, a costumed strawberry has replaced the bunny. In addition, a vehicle selfie station offers waiting customers a fun option to capture memories.
The specialty grower family continues implementing Centers for Disease Control (CDC) guidelines that started with their employees. Starting four weeks ago, employees began wearing masks. Work schedules, teleworking, workspaces and a break room were adjusted to follow best practices.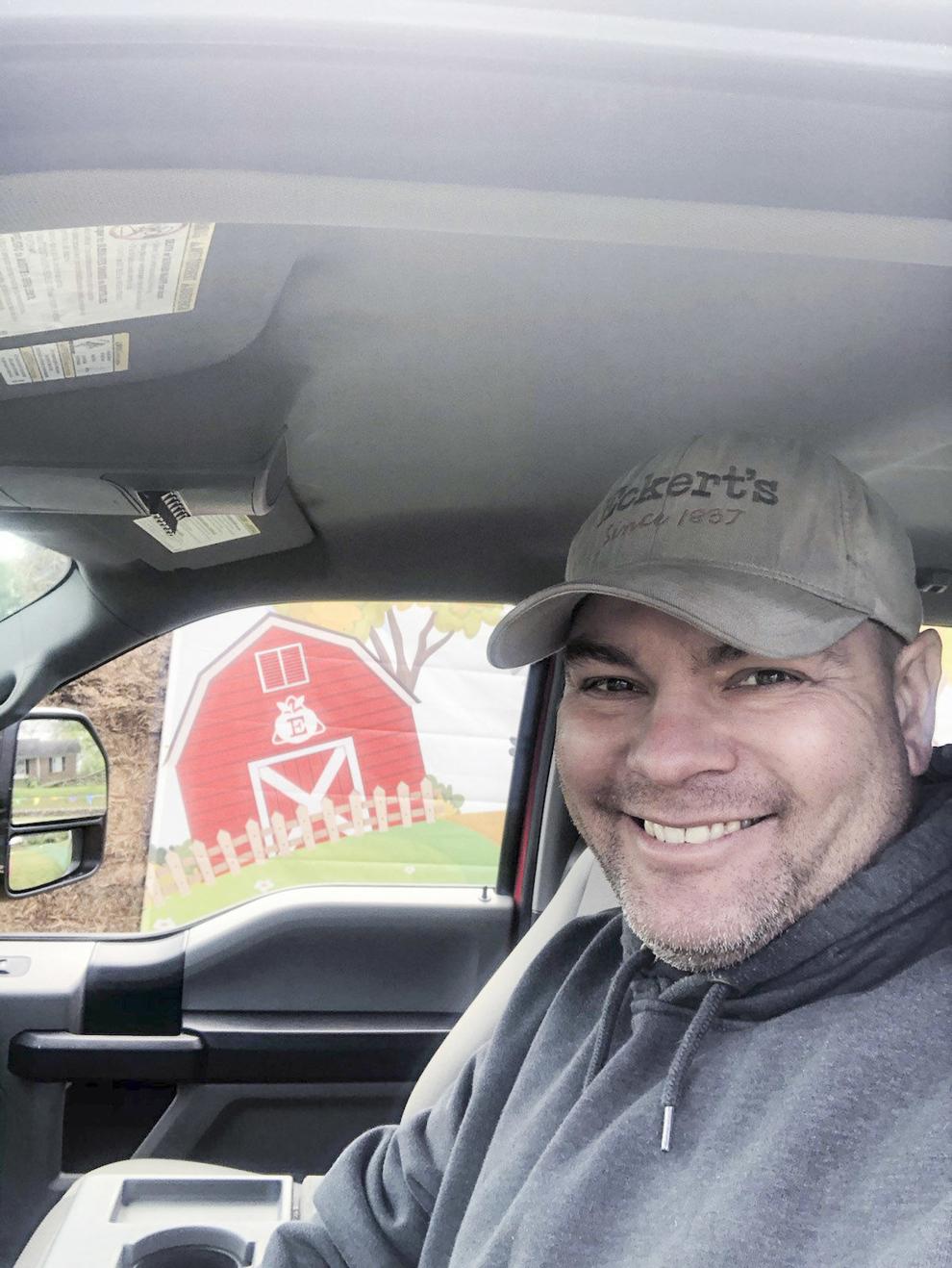 For more than six weeks, the family provided safety information in English and Spanish for field crews, who include a large migrant group, Eckert said. Field workers wear gloves and masks, and crew housing is cleaned twice each week.
"New policies were added to keep our guests safe and our team safe. We feel a responsibility for our team - they're on the front lines - and the health of their families," Eckert said.
The retail store, which also offers meal kits and products from other farms, added CDC practices, such as plexiglass shields, social distance markings and credit card sales instead of cash.
While the retail store and curbside delivery are working, Eckert said the family needed other markets to replace lost wholesale markets. Fortunately, the Eckert family and Schnuck family, who own Schnuck Markets Inc., have a long working relationship, and the Schnucks agreed to market the Eckerts' available strawberries, Eckert said.
Although the pandemic has changed his family's operations, Eckert mentioned positive consequences. "People have been so supportive of local. It's heartwarming," he said.
Will demand for local food continue in the long term? "I'm hopeful," Eckert said. "The level of customer service and attention we're putting into our guests' and employees' safety have been noticed and made them (customers) feel better about shopping."
#CultivatingOurCommunities: Asparagus 🙌🏾 & strawberries🍓are now available at Eckert's, Belleville. There's nothing like fresh fruits & veggies straight from the farm! #DYK the Eckert's have cultivated & preserved their orchard business for 7 generations!https://t.co/dh1BBR687d pic.twitter.com/0Lfb4cLRMs

— Lt. Governor Juliana Stratton #AllinIllinois (@LtGovStratton) May 9, 2020