The public heard fresh produce was safe to eat early during the COVID-19 pandemic, thanks to ag safety protocols in place before the outbreak, said a national produce leader from southern Illinois.
"Nothing's changed. We have the safest food supply in the world," Sarah Frey, CEO and founder of Frey Farms, told FarmWeek.
Growers' protocols, known as Good Agricultural Practices, focus on growing, packing, handling and storing fruits and vegetables as safely as possible to minimize food safety risks. In place before the pandemic, those protocols didn't change and assured consumers that produce was safe, causing no supply chain disruptions, Frey explained.
On June 16, Frey will be honored for her leadership and achievement in the nation's produce industry when she receives the Women in Produce award during the United Fresh Live Conference. Frey will also give a keynote address at the virtual conference for produce growers, shippers and retailers.
Based in Wayne County, Frey Farms of Orchardville includes farms in Florida, Georgia, Missouri, Arkansas, Indiana and West Virginia, as well as Illinois. The family farm company is a leading pumpkin producer and raises watermelon, cantaloupe, sweet corn, hard winter squash and fall ornamentals.
During the pandemic, interest in and demand for locally grown food increased. But consumers should realize many produce items in the frozen section are imported from China, she noted. As consumers have become more aware of food origins, Frey said she's noticed "a sense of pride to support American farmers. People are becoming more informed."
Frey was even "humbled" by support from people who drove to her farm "in the middle of nowhere" to buy fresh produce.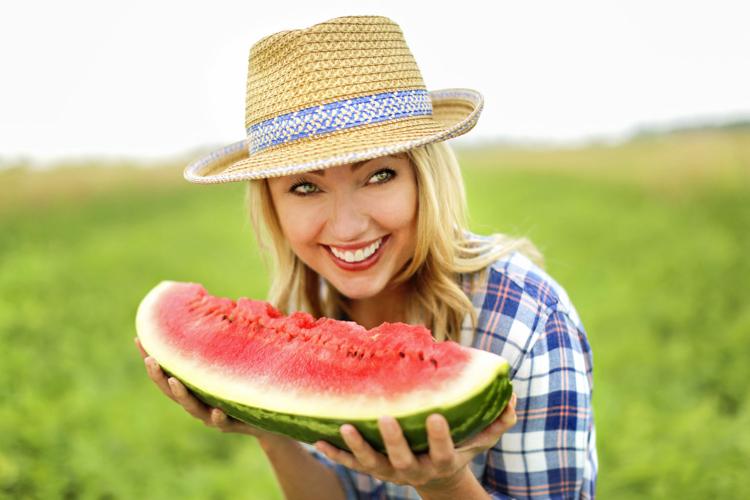 During the Easter weekend, her teenage sons, wearing masks and lab coats, sold two-and-a-half semitruck loads of watermelons after posting a small Facebook notice. "It warmed my heart that people would take an interest to drive" to the farm, she said. Since then, a produce sale has occurred every Saturday with production not only from Frey Farms, but berries, tomatoes, peaches and produce from other farms that, like Frey Farms, lost substantial wholesale markets.
For her and other growers, Frey said, "How to keep our workers safe … is top of mind for me." Adding temperature-taking protocols and other health safety measures has been key.
While consumers want to learn more about where their food comes from, Frey encouraged farmers and organizations to use technology "to bring average, everyday folks into the country."
"Farm Bureau has a critical role to play helping members communicate and educate the rest of the world," she added.
Her latest project was writing her memoir entitled, "The Growing Season: How I Built a New Life and Saved an American Farm." It will be released Aug. 25 by Random House and is available for preorder on Amazon.