The fates aligned when Josh McAtee launched a Mercer County specialty farm growing a crop most consumers aren't familiar with at the start of a pandemic. But Wild Growth Gourmet Mushrooms took off like a shot.
"Word of mouth spread like fire. I had no idea of the need," the specialty grower told FarmWeek. "I doubled revenue in the first year and went full time almost immediately."
On his family's homestead near Aledo, McAtee grows a wide variety of specialty mushrooms, including blue oyster, shiitake and lion's mane, in two grow houses' controlled environments. During mushroom season, he harvests nurtured, wild mushrooms, such as morels and chicken-in-the-woods, on 20 acres of mostly woodlands.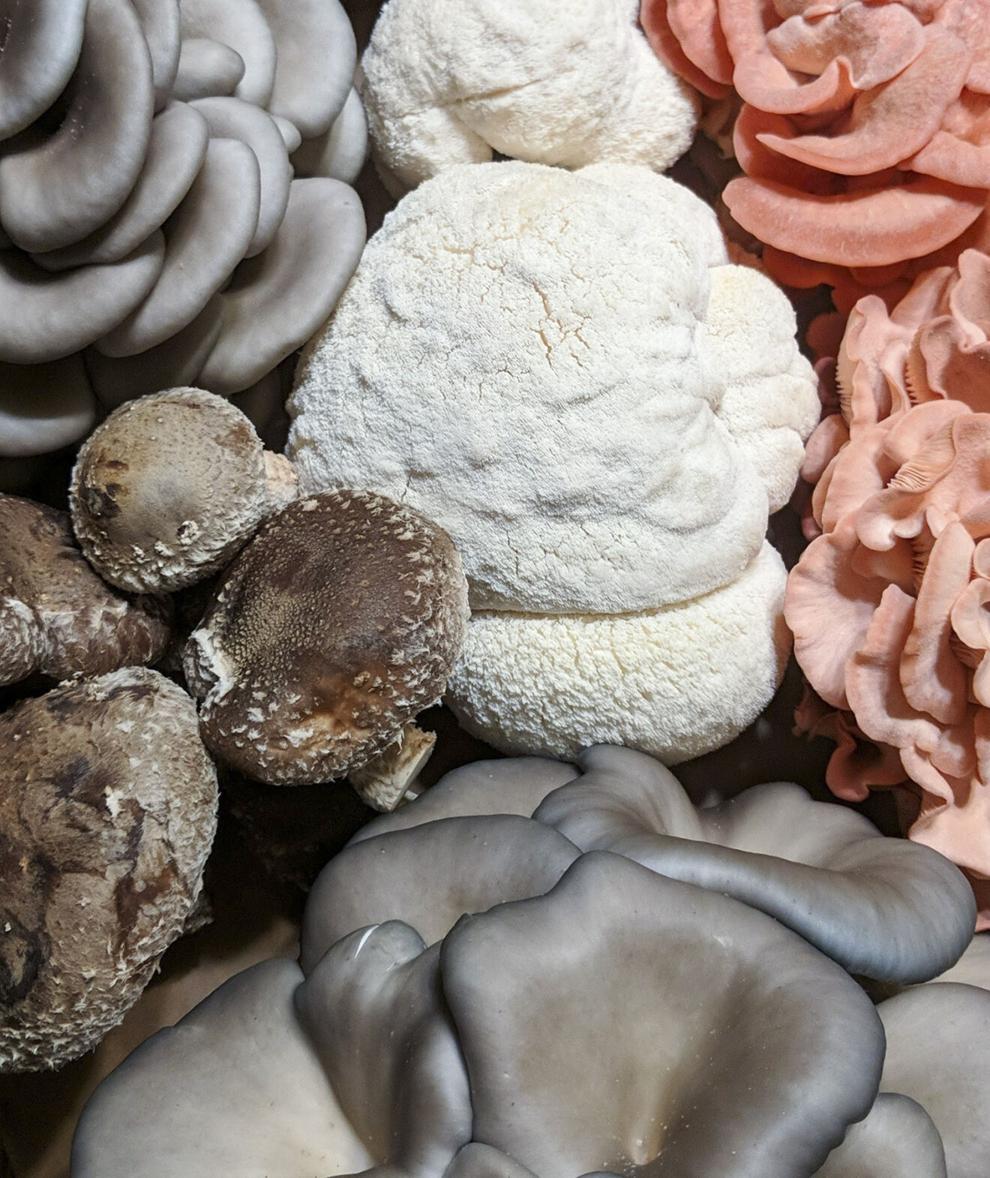 McAtee sells his specialty crop retail and wholesale with chefs and restaurants comprising most of his direct sales.
Consumers find his mushrooms year-round at the Freight House Farmers Market in Davenport, Iowa. Winter hours are 8 a.m. to 2 p.m. Saturday and 10 a.m. to 2 p.m. Sunday. Shoppers may buy Wild Growth Gourmet Mushrooms at several specialty grocery stores in Rock Island, Galesburg and Bloomington. Online sales and delivery are available in several cities through Market Wagon at https://bit.ly/2ZoITQQ. Early next year, McAtee is considering expanding into Chicago and Springfield markets.
During his first year, McAtee learned dried mushrooms and mushroom-related items are popular Christmas gifts. Going into the winter, the specialty grower will expand the gift items available on his website as well as post more mushroom recipes from customers and even a couple of chefs.
A Coast Guard veteran and marine science technician, McAtee learned about hunting wild mushrooms from his grandfather, dad and older brother.
While studying mycology, he took the opportunity to learn about commercial mushroom growing in California.
Returning to Illinois, mushrooms became McAtee's hobby until April 2020 when he launched his commercial operation.
Growing delicate, specialty mushrooms requires finesse.
McAtee takes spoors or clones of species he likes to create his own spawn. "We culture species we like," he said.
The grower also sources spoors from two commercial labs, one in Maine and another in Pennsylvania, "the gourmet mushroom capital of the U.S."
Spawn are added to sterilized wooden blocks that the mushrooms colonize as part of a vertical growing system. Many mushroom strains take four weeks from incubation to harvest, while some require up to two months. Sterile procedures are required to prevent molds or bacteria.
As for wild mushrooms, many gourmet species grow in the Midwest, according to McAtee.
"We're in a nice, unique area. I can keep a library of genetics and species that I can keep wild," he said.
McAtee credited televised cooking shows and increased home cooking during the pandemic for growing interest in and demand for specialty mushrooms. "It impacts our sales when people try things," he said. "Everything comes down to taste and texture for the individual palate. Quality, passion and consistency are everything."