The Illinois House Agriculture and Conservation Committee chairman envisions more Illinoisans connecting to agriculture, especially those living in her legislative district on Chicago's south side and other urban areas.
Rep. Sonya Harper, D-Chicago, told FarmWeek, "I am delighted by all the attention (Former Ag) Director (John) Sullivan and the governor's office is putting on urban agriculture and further educating people about agriculture."
Harper had just praised participants of last week's Illinois Specialty Crop Conference in Springfield. "Your role is so important to me," Harper told the roomful of specialty growers and specialists. "You help grow, diversify and localize food, and feed families."
A participant in Illinois Farm Bureau's Adopt-a-Legislator program, Harper enthusiastically shared her experiences touring Christian County farms. The representative reported she had recently met with Lt. Gov. Juliana Stratton, who chairs the Governor's Rural Affairs Council. The two discussed highlighting Illinois agriculture this year and making the public more aware of agriculture, according to Harper.
"We want to connect urban people to agriculture," Harper said.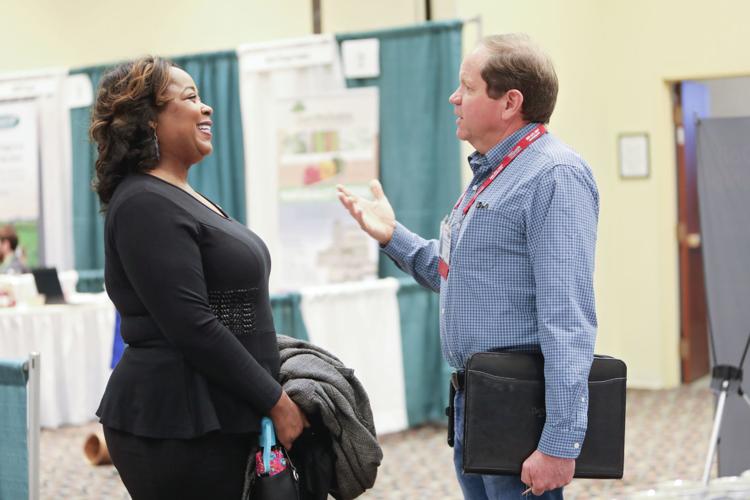 In December, Stratton, who toured several farms and ag facilities across the state last year, commented that she and Gov. J.B. Pritzker want to highlight the diversity of Illinois agriculture and hoped to feature a variety of Illinois specialty crops.
As for the upcoming legislative session, Harper said she will continue working with the committee's minority spokesman, Rep. Charlie Meier, R-Okawville. "We stay in touch throughout the session," she added.
Noting needs in her legislative district and Chicago, Harper said she planned a meeting in the city with the Illinois Department of Natural Resources and stakeholders. One topic will be working to reduce "food deserts" or areas with limited access to affordable and nutritious food.
Sullivan echoed Harper's sentiments about the importance of urban agriculture the previous day to the Illinois Agricultural Legislative Roundtable in Bloomington. He reported he had met with urban agriculture stakeholders. He jokingly pushed back at criticism that he should pay more attention to farms by saying he could do two things simultaneously.
In addition to raising awareness about urban agriculture, Harper highlighted the need to grow the number of urban students and adults interested in agricultural careers. "We need ways to increase the pipeline," she said, adding those avenues could include programs through community colleges and nonprofit organizations.
After Harper's presentation to the conference, she spent time chatting with attendees and walking around the exhibit hall. Learning about new economic tools to connect farmers and consumers around the state, Harper enthusiastically gave her support and offered to help inform people.