The Illinois Department of Agriculture (IDOA) is relaunching Homegrown by Heroes, a program aimed at highlighting service men and women in agriculture. This program helps veterans or current active duty service members who are interested in a second career in agriculture.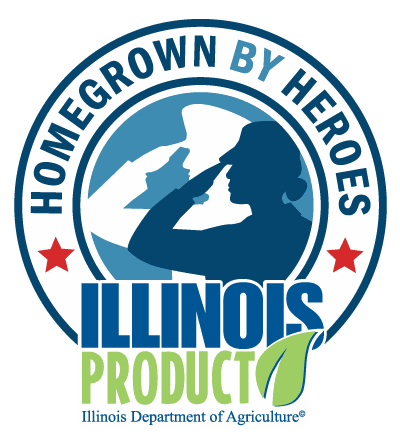 Homegrown by Heroes allows farmers, ranchers and fishermen who served or are still serving in any branch of the U.S. military to use a special logo on the agricultural products they sell to the public. This special designation sets these farmers apart in the market, allowing these heroes' products to be visible to consumers while giving them the chance to tell their story.
The Homegrown by Heroes program is free for veterans with an annual renewal. To be eligible, the veteran must provide proof of service, a letter of support from their commanding officer or a designated representative and must maintain 50% or greater ownership in the business/operation.
For those who qualify, the Homegrown by Heroes Illinois Product logo can be used to identify and market their Illinois-grown and Illinois-made products on packaging, signage, websites and social media or wherever their items are sold.
For more information on how to become part of the Illinois Homegrown by Heroes Program, visit here, or contact Nicole Moore at 217-524-9129 or nicole.moore@illinois.gov.