Ashley Cravens, Illinois Farm Bureau political advocacy and engagement coordinator, answered frequently asked questions about the 2020 Census and its importance to Illinois and local governments.
Q: I don't want to give anyone my private information. What will happen with my information?
A: Responses will be used to make statistics. The collected data will then be used to make critical decisions about community, state and federal funding, reapportionment of U.S. House districts and redistricting legislative boundaries. The Census Bureau is bound by law to protect the information gathered and keep it confidential. The addition of the online response option brings up the issue of cybersecurity. Cybersecurity is a top priority for the Census Bureau, which is why the Bureau follows industry best practices and federal requirements to protect everyone's data.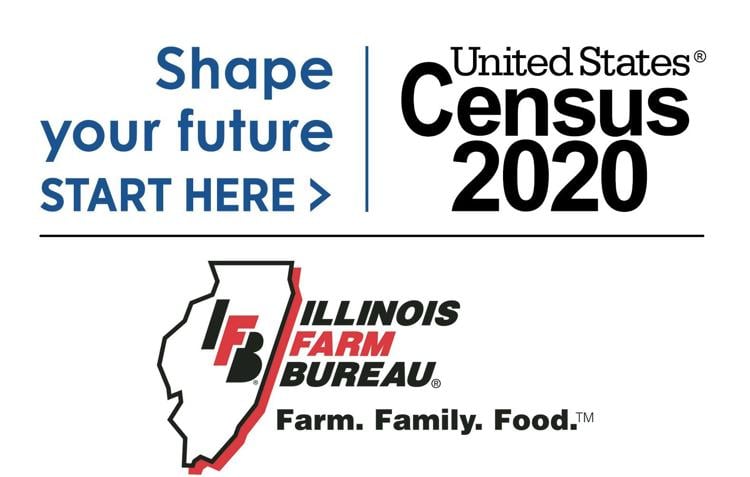 Q: We're just one family. It won't matter if one family doesn't respond.
A: According to the Census Bureau, during the last decade, Illinois' population has shrunk more than any other state between 2010-19. In 2019 alone, Illinois saw the largest drop compared to any other state. Because we are losing population at such a fast rate, we must make sure that everyone remaining in the state is counted. We are looking at losing at least one seat in the U.S. House of Representatives, maybe even two. At the very least, this will mean larger geographical districts than we already have, particularly downstate.
Q: Why is this information so important to state and local governments? What's the potential impact if the census count isn't accurate?
A: For starters, hundreds of billions of dollars will be allocated based on official results from the census. This will directly impact communities during the next 10 years. Additionally, legislative boundaries from U.S. House districts, Illinois General Assembly and all the way down to county and municipal units of government will be redrawn based on shifts in population.
Q: If I don't complete the survey, will someone follow up? What if I don't want someone to come to my home?
A: If you don't want someone to come to your home, fill out the survey as quickly as possible either online, via mail or over the phone. The Census Bureau will send reminder postcards if you have not filled out your survey by certain deadlines throughout April. Home visits by Census Bureau workers will begin in May.
Q: What is the easiest, fastest way to complete a census? When should I expect to receive one?
A: The easiest way to fill out the survey will be online. An initial "Invitation to Respond" will be mailed in mid-March. On this letter, you will have the information you need to login to the official 2020 Census website to complete your survey. If you need access to reliable internet, your local county Farm Bureau has been equipped with an iPad to allow both members and nonmembers a place to complete their survey.