Danielle Kerr combined her love of animals and passion for wellness and health into a venture on her small Kane County farm near Elgin. Reverse the Kerrs Farm focuses on reducing stress and anxiety through yoga with goats.
"A lot of people wish they had farms. A lot of people wish they had goats," said the certified yoga instructor and owner of Goat Yoga Chicago.
A goat yoga class is just that. A yoga instructor leads a class of humans while goats interact with class members, sometimes climbing onto them, nibbling their hair or clothes or laying on their mats.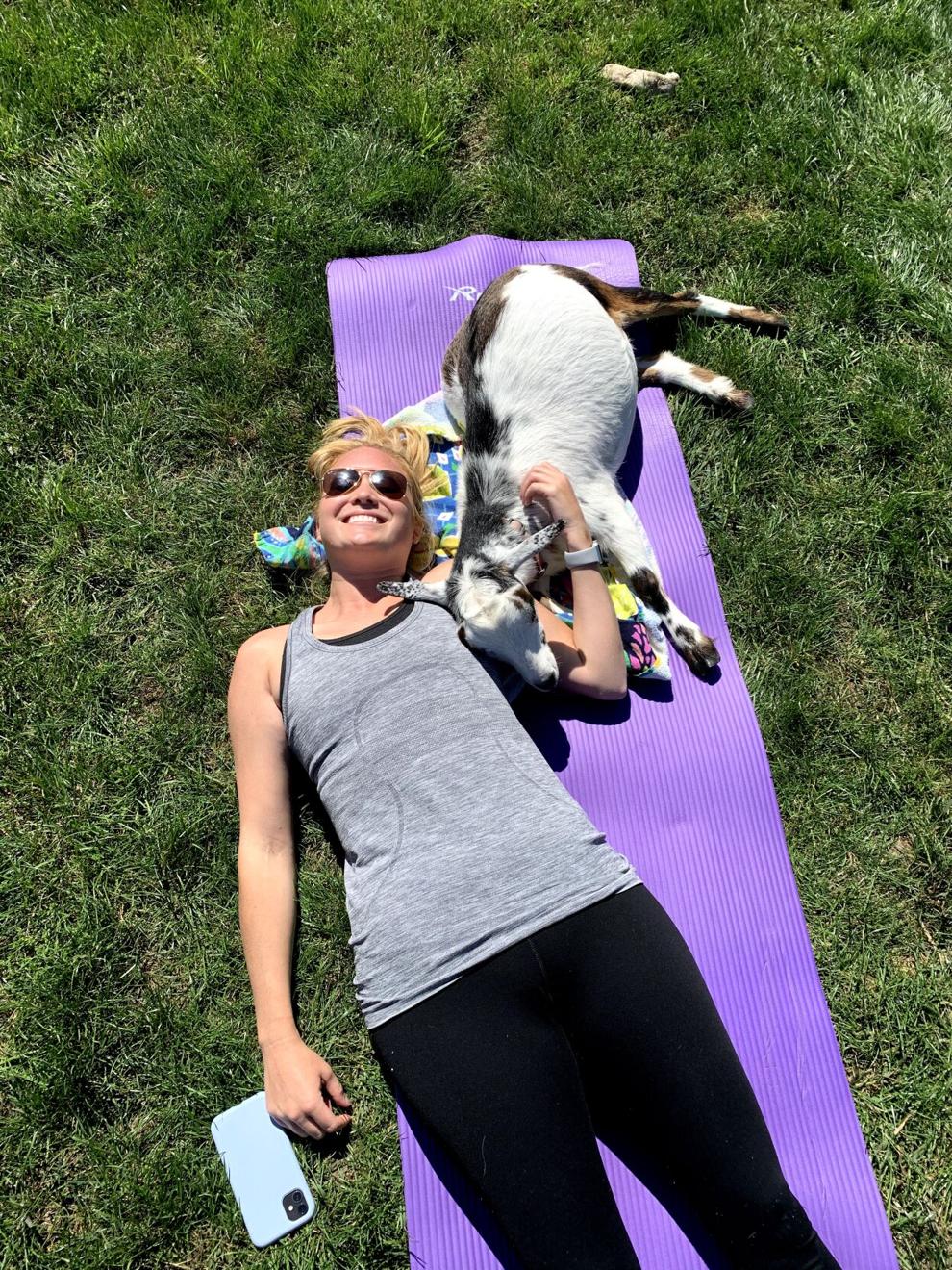 At Goat Yoga Chicago, the classes are geared for anyone from those with no experience to veterans. Public classes are offered on Saturdays and Sundays, while classes by appointment are provided during the week. Goat Yoga Chicago also books private events, which can be arranged on the website.
Click here for more information on booking a class.
On the 3-acre farm, classes are held outdoors where participants enjoy the sights and sounds from a nearby wetland. A second suburban location, the Arboretum of South Barrington, hosts classes inside a building. Goats mingle and join class participants at both locations. Kerr laughed as she described how the goats jump into a minivan for a ride to arboretum classes.
Each session includes a 30-minute class taught by a certified instructor and 30 minutes to relax with the goats and take photos. Children ages 10 and older may attend with a parent or guardian and a signed waiver.
Due to COVID, participants are required to wear masks at indoor classes. Masks are not required for outdoor classes, but participants' mats are placed 6 feet apart. Individuals who are part of groups are clustered in pods in the class space, Kerr said. "People feel like they're safe, and they feel good," she added.
Currently, Kerr cares for 19 pet Mini-Nubian and Nigerian Dwarf goats, mostly wethers. Although a lot of people who come are afraid of animals, Kerr said their fear dissipates after those individuals spend time with the affectionate goats.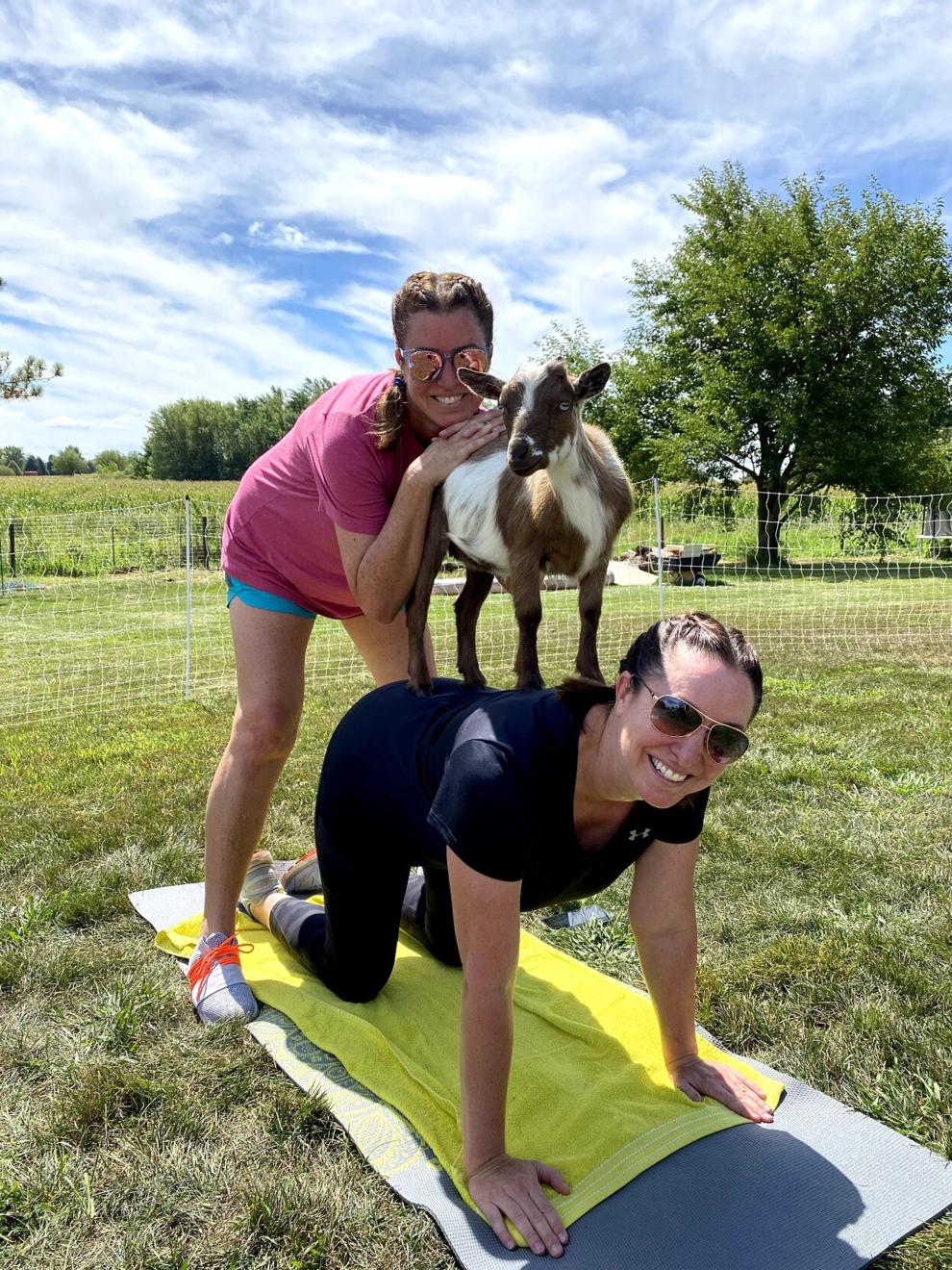 Goat Yoga Chicago works with high school groups and other organizations, some that have members with special conditions and needs. The groups include the Wounded Warrior Project that helps veterans and active-duty service members and the Northern Illinois Special Recreation Association for people with disabilities.
In addition to classes, Goat Yoga Chicago sells merchandise with its logo. This includes T-shirts, sweat hoods and knit beanies.
While Reverse the Kerrs Farm may be small, Kerr learned the few acres make a perfect location for her enterprise. "It's amazing what you can do on 3 acres," she said.