Customers may find a thrill on Prairie Hill but certainly locate a taste of summer starting with berry ripening on schedule.
Craig and Nichole Hendry plan to open their U-pick Prairie Hill Blueberry Farm near Bethany June 19 with five varieties to choose among. Starting their second season on the farm, the Hendrys experienced a bumper crop of customers last year and are recommending those wanting the sweet fruit to not delay.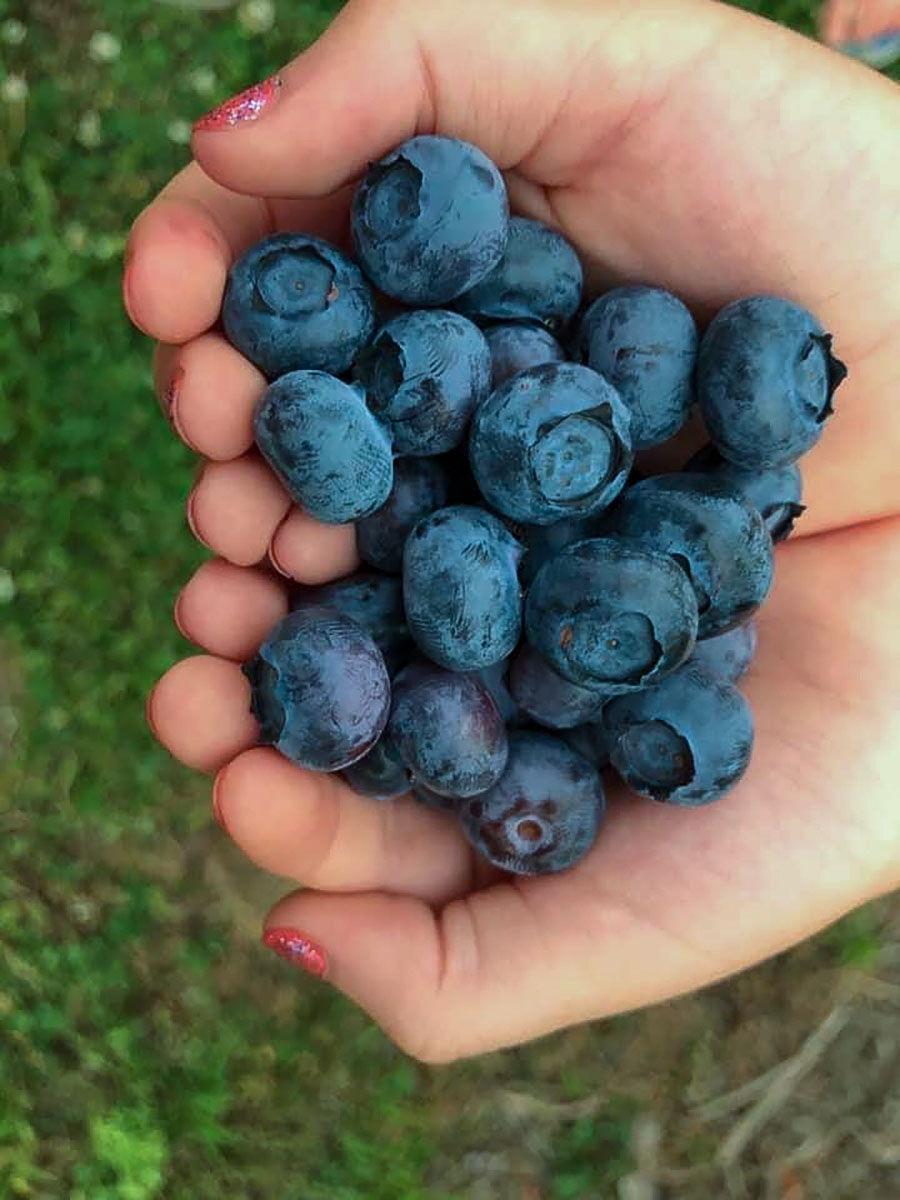 "Last year, there were so many people, lots of families. One drove down from Chicago, and they came from Bloomington and Champaign," Nichole said. "The previous (farm) owners said the picking season would last six weeks, but by July 4, there wasn't one berry left."
In fact, the Hendrys blueberries sold so completely, the family only had a gallon bag of berries in their freezer. That suited the Hendry children – Asher, 10, Addalyn, 9, and Amelia, 5 – because frozen blueberries are their favorite, according to their mom, who teaches fourth grade at Sullivan Elementary School.
The Hendrys offer U-pick and pre-picked blueberries by the pound. Prepicked berries are available until a day's supply has been sold. When picking starts, the farm is open Monday through Saturday from 8 a.m. to 6 p.m. If berries are available, Craig also bakes and sells blueberry pies that customers may preorder.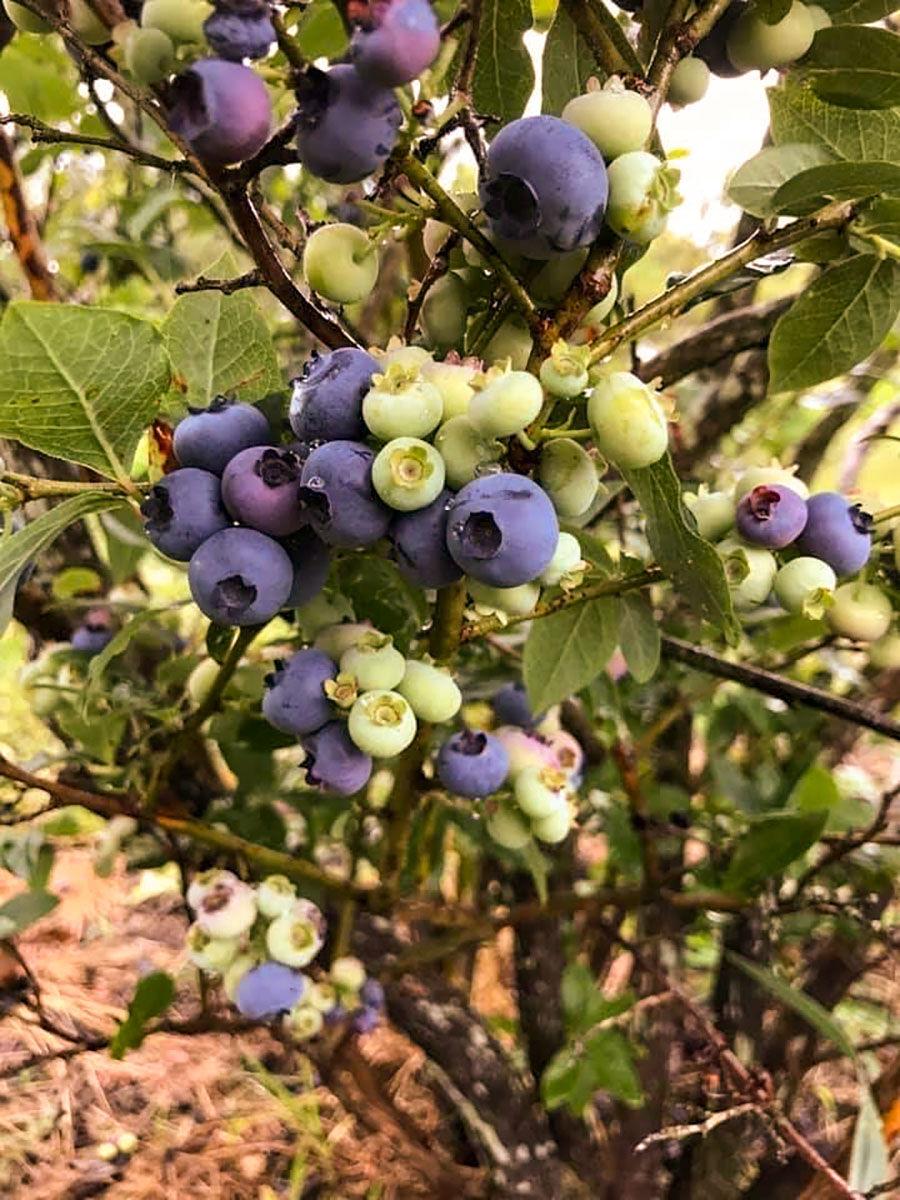 Some of early ripening varieties tend to be smaller and really sweet, while the later ripening varieties usually are larger and a little tart, according to Nichole. She recommended customers walk through the 1,000 bushes growing until they find the variety they prefer. "Just stand at a bush and pick away," she said with a laugh.
Prairie Hill Farm blueberries are available at the Sullivan Farmers' Market on Wednesdays from 4 to 6 p.m. The Hendrys also sell fresh asparagus from April through June.
The blueberry venture is a family affair with the children joining their parents with the required pruning and mulching. Mulch helps retain soil moisture and keeps down weeds.
Deer and birds prove to be the biggest pests. The Hendrys also continue to fly a giant kite resembling a predator that was left by the previous owners. Asked about the kite's pest-deterring effects, Nichole admitted she didn't know, but added, "It's fun to see."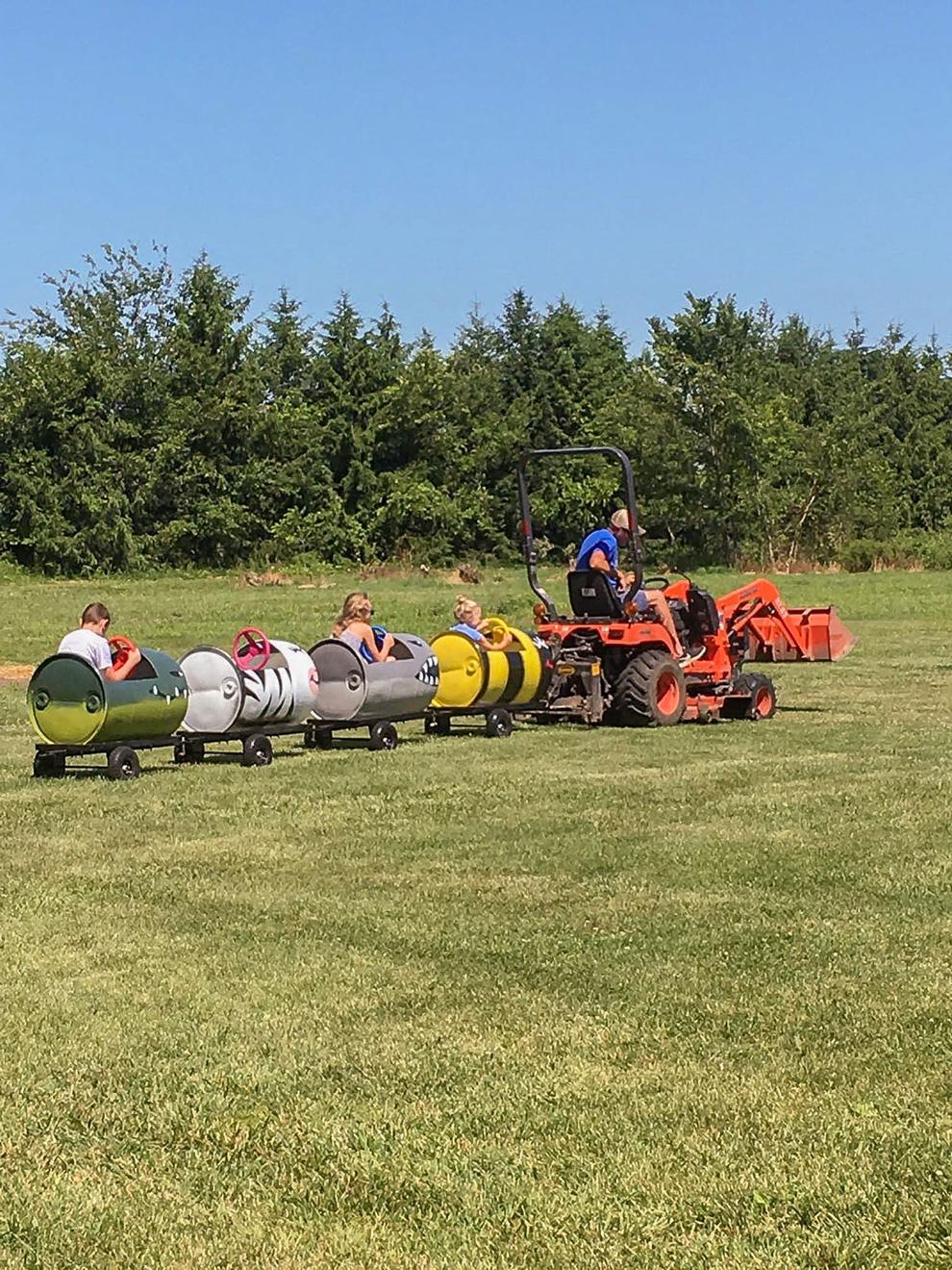 An added bonus for young visitors is a barrel train ride created by Craig. While families may bring strollers and wagons for their children, pets aren't allowed for sanitation reasons.
In addition to the tasty fruit, the Hendry family welcomes their customers to enjoy being surrounded by nature. "It's quiet and peaceful, a reprieve from the busy," Nichole said.
Find the latest farm updates and product availability on the Prairie Hill Blueberry Farm website or follow Prairie Hill Blueberry Farm on Facebook and Instagram.