If French fries, potato chips or potato salad are favorites, you've probably eaten crops grown and harvested by Neumiller Farms.
Tom Neumiller, a neighbor to FarmWeek CropWatcher Leroy Getz, grows 3,500 acres of potatoes plus other specialty crops in Carroll, JoDaviess, Rock Island, Mason and Whiteside counties. The Carroll County Farm Bureau member and his business partner, Paul Sproul of North Dakota, grow potatoes for processing near Bath.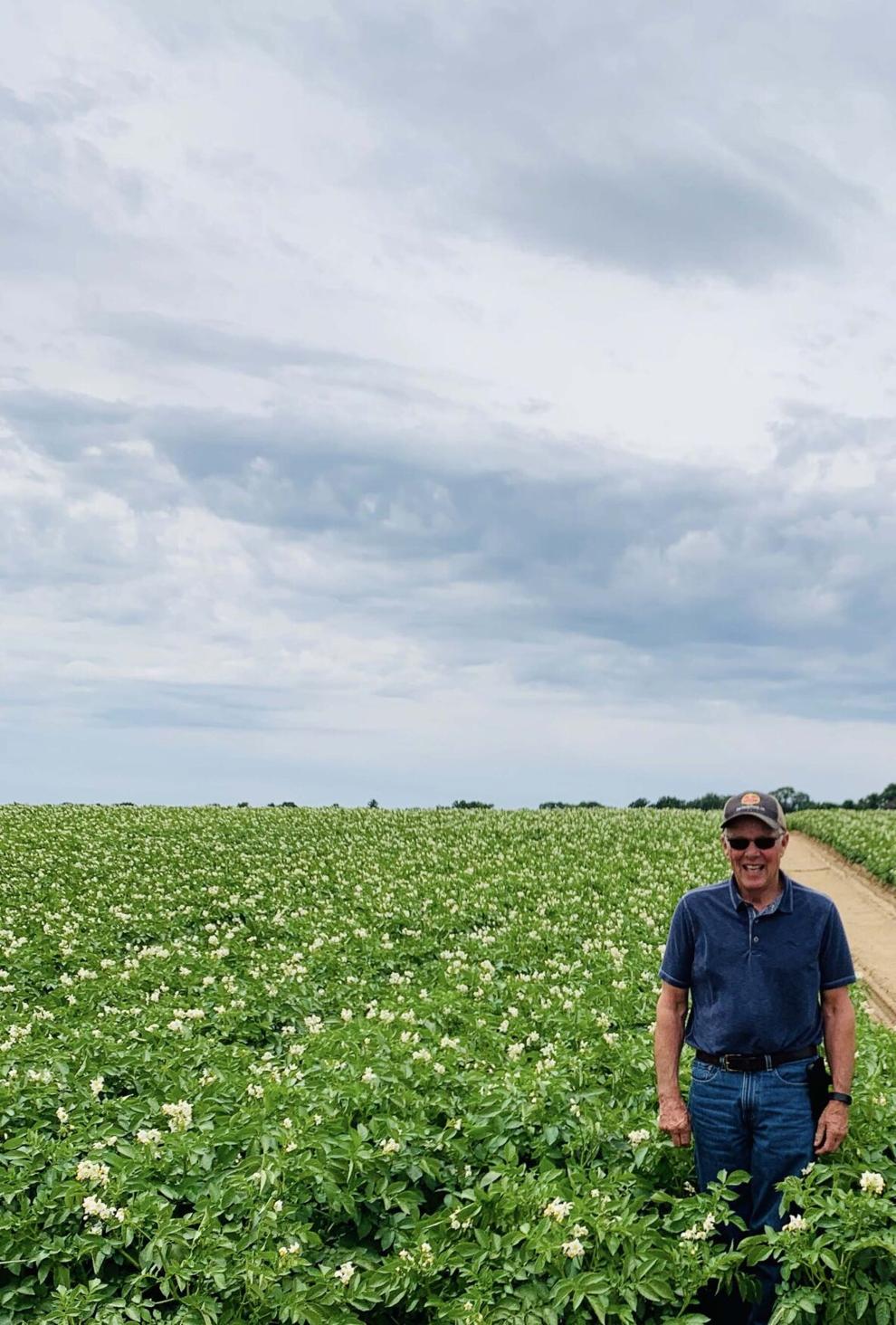 After four months of harvesting, Neumiller and his crews finished digging potatoes Friday. Sweet corn harvest wrapped up a week earlier. The farms' crops also include green beans, field corn and soybeans. Many of the farms' sandy fields are irrigated. Visit the third-generation potato and vegetable farm at NeumillerFarms.com.
Sustainability and food safety are top priorities.
Neumiller described how plant tissue test results determine where and how much fertilizer is applied. "We only fertilize when we need to," he said.
The same careful attention is applied to pest and disease management. Treatments for insects? Only when needed, he emphasized.
Because people eat many of Neumiller Farms' crops, their attention to food safety is not surprising. In fact, one full-time employee focuses on food safety practices and safety audits. Some buyers also conduct additional audit of their own, the grower noted.
Without attention to the smallest detail, even something as harmless as a golf ball could cause disruption. "Although our fields are miles from a golf course, we'll find a golf ball," Neumiller said. If foreign material, like a golf ball, would be found in a food product, not only would that batch be thrown out, but likely the batches made just prior and after would too, he explained.
While the pandemic caused other farmers' markets to fluctuate, Neumiller coped with changes on two fronts – his employees who included eight over-the-road semi drivers and 12 commercial customers.
Immediately, farm health and safety protocols were established and shared with employees and extensive cleaning was enacted. "That's still the protocol. We can't let our guard down," Neumiller said, adding only a single employee had tested positive for COVID so far.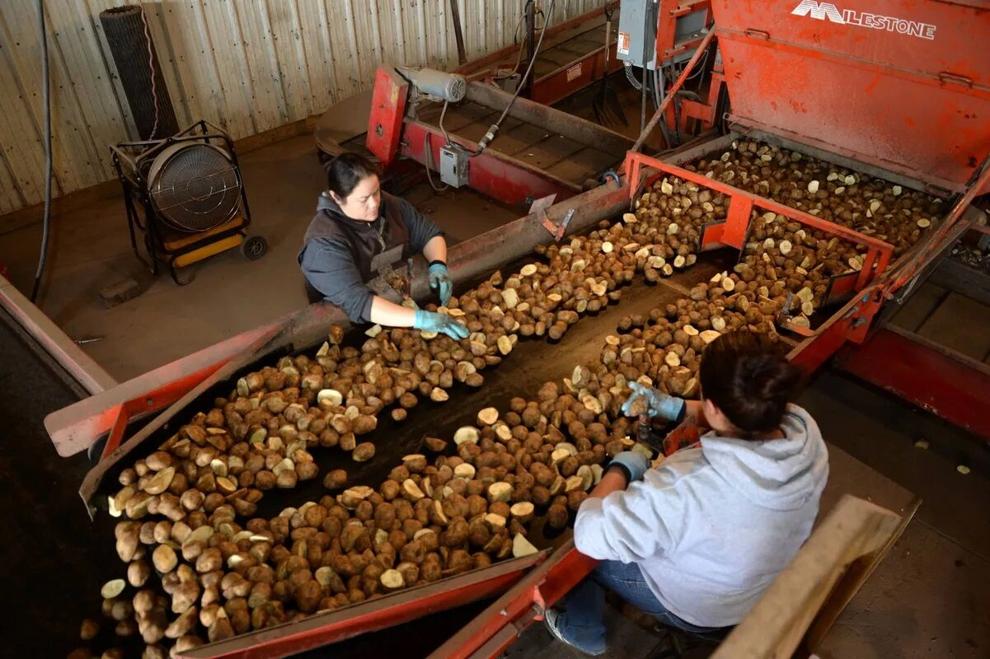 His customers' demand for potato deliveries from Neumiller's air-conditioned, humidity-controlled on-farm storage fluctuated. Instead of the usual 14 daily loads of potatoes, one customer needed four loads, then two, then none, before jumping up to four again. "It was very inconsistent," the grower said.
When restaurants closed, "French fry (production) was hit hard," Neumiller remembered, "but canning picked up because people were eating at home. (Potato) chips are always good, and we supply Campbell Soup (whose sales also increased)."
But a lack of celebrations, such as graduation, Mother's Day and Father's Day, cut demand for commercially prepared potato salad made by Neumiller Farms' other customers, he added.
Reflecting on the 46 years since Neumiller Farms expanded south from Wisconsin, Neumiller highlighted "the good land, good customers and great employees who are like family and have been with us 40, 30 and 10 years."