Nurtured by four generations, Windsweep Farm continues an animal husbandry tradition for diverse livestock in Lee County.
The farm near Dixon is owned and operated by Leonard Sheaffer and his daughter, Renee Koster. The father-daughter team focuses on direct marketing of diverse natural products that include beef, pork, chicken, milk, cream and eggs.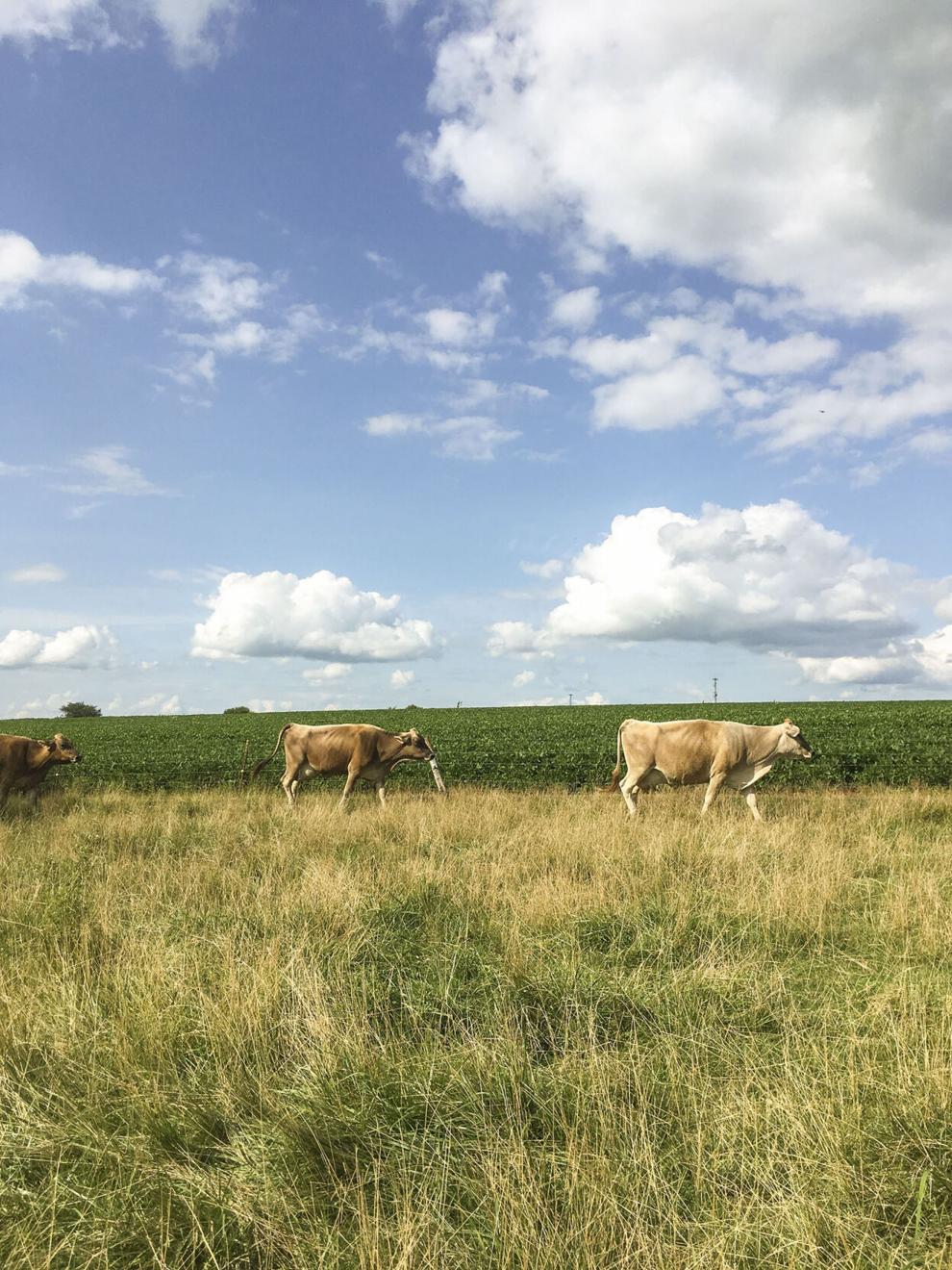 Their livestock are raised without hormones and antibiotics, except to treat for illness or injury. The animals are raised on pasture and eat homegrown feed, except the additional vitamins, minerals and proteins needed for a balanced diet.
Sheaffer farms 280 acres of corn, soybeans and hay and 110 acres of pasture. He bales 200 to 300 large bales of hay each year. Koster, her husband, Peter, and their four children farm 60 organic acres. In addition to their dairy herd of Ayrshire, Brown Swiss, Guernsey and Holstein cows, Koster and Sheaffer are raising Wagyu crossbreds known for their marbled beef.
Consumers may order halves and quarters with a deposit or individual cuts of beef and pork with grass-fed and some grain-fed options. Customers also can buy eggs, milk, cream and soap made from milk directly from the farm. Koster takes orders for broiler hens.
Windsweep Farm's diversity offers a one-stop shop for consumers on an all-protein diet. "Everything I eat comes from here," Koster said a customer told her recently.
To get her animals processed, Koster has encountered the problem shared by other livestock farmers — fully booked meat processors. "At the beginning of 2021, some butchers were scheduled into 2022. I scheduled some (bookings) for two years," she said.
While demand for locally raised meat, milk and eggs is not at 2020 levels, "demand is more than pre-COVID," Koster said.
Windsweep Farm products are listed on its Facebook page, the farm's website and at realmilk.com. The farm is also on Instagram. Customers may email Koster at sheaffere@yahoo.com or call 815-973-3224. For a first on-farm pickup, Koster asks new customers to make an appointment.
#DYK Windsweep Farm raises livestock without hormones and antibiotics, except to treat for illness or injury?Stop by and pick up 🚗 grass-fed beef, fresh milk and cream, cage-free eggs, Berkshire pork, and free-range lamb. #CultivatingOurCommunities https://t.co/EyG04IpKJu

— Lt. Governor Juliana Stratton (@LtGovStratton) April 3, 2021