Purpose, practicality and creativity guided Red Barn Farm Meats from its beginning and still do.
"We were grass-fed before grass-fed was cool. We turned the farm into what worked for us," said Kirsten Schoen, a driving force behind the farm's retail side.
John and Kiersten Schoen raise cattle, heritage breeds of hogs and chickens. They also grow hay, cover crops and pasture on 140 acres near Highland in Madison County. When both worked full time off the farm, the Schoens needed a farming system that fit their schedules and lives with young children.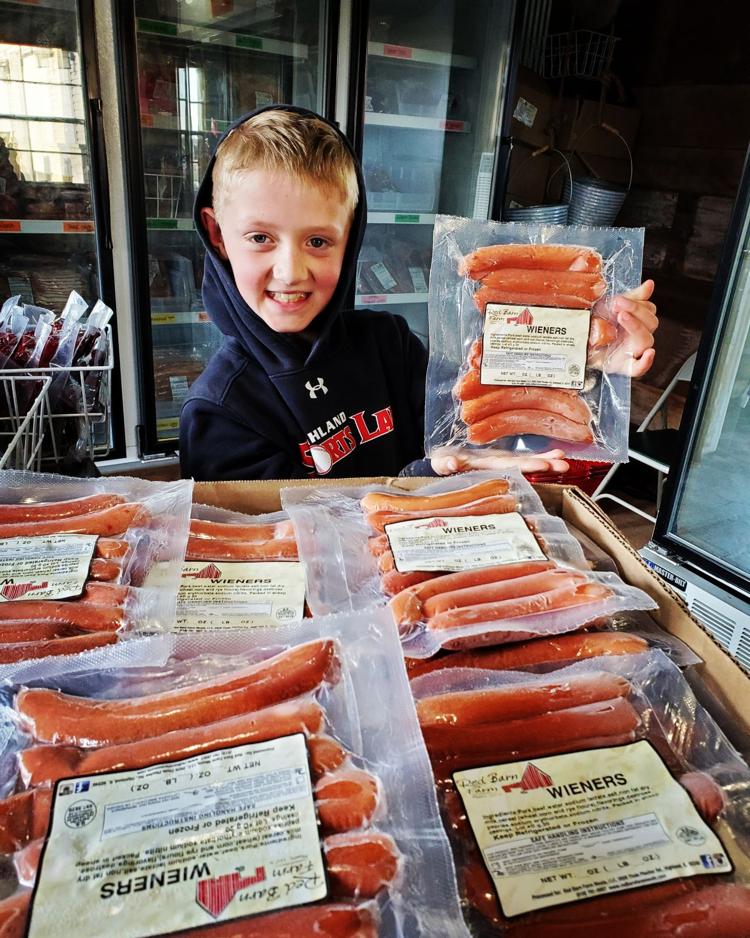 In 2015, Kiersten began focusing full time on the farm's retail business after she was laid off. John, who works at Syngenta, served as the sounding board and helped while his wife grew their business from garage freezers to a small, on-farm shop and later expanded into farmers' markets and retail stores. 
Kiersten's mission wasn't just selling beef and pork from their farm, but to sell it in packages that enabled purchases by families who couldn't afford or didn't have space for a half or quarter carcass.
"I won the battle. All our product is packaged small," she said.
"It's more risk on our part, because we pay for the processing before it's purchased," her husband added.
The Schoens also strive to help consumers glimpse farm life, understand what they're buying and learn how rotational grazing and their farming practices work.
"Some families come out, and this is their kids' first opportunity to see cattle or pigs up close, to get a farm experience, to ask farmers questions," Kiersten said.
The on-farm shop's business hours vary each week so Kiersten posts each week's hours Sunday on the Red Barn Farm Meats' Facebook page. The farm also has an Instagram account.
From their trailer dubbed Meatsha, the Schoens sell at the Maryville Farmers' Market, the Land of Goshen Community Market in Edwardsville and the Hillsboro Farmers' Market.
Recently, Lizzie Bob's Bakery, Fairview Heights, began offering Red Barn Farm Meats products. The couple also sell products at Tru-Buy Grocery, Highland, and deliver to local communities.
As with each aspect of their farm, the Schoens chose a processor that supports their business plan and creativity. Kiersten highlighted two specialty sausages she helped develop — a farmer's wife brat that's "a little spicy" and a cheesy breakfast deluxe sausage.
The couple wants consumers to know their animals "go from our farm to a processor we trust, back to our farm to your plate," Kiersten explained. "This is the way we do it."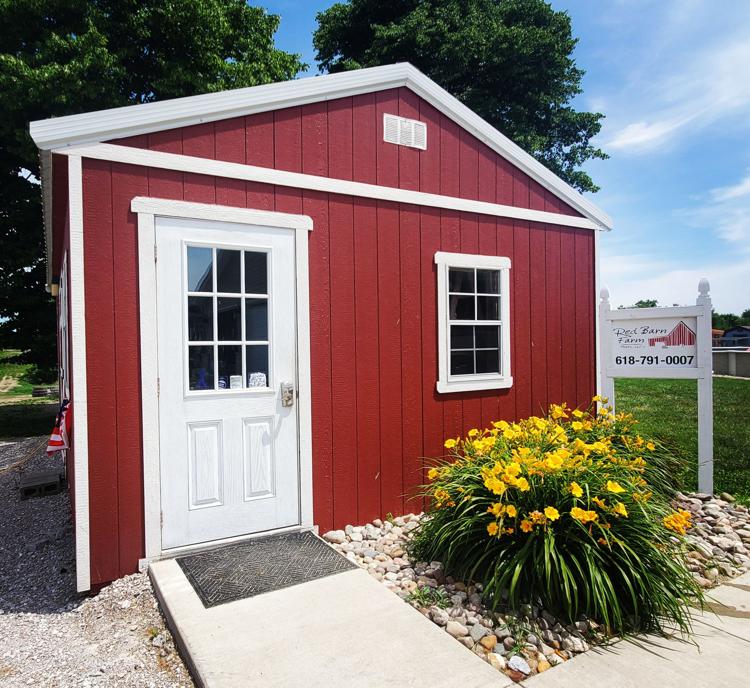 By thinking creatively inside the box, the Schoens joined three other farmers' market vendors to develop a vendors' choice box that includes products from each for a complete family meal. Ingredients vary weekly. Recently, the box included the Schoens' brats and ground beef along with locally grown lettuce and onions, a jar of pickles and pack of gourmet cupcakes.
For their business, the pandemic brought pros and cons. They gained "a whole lot of new customers," but then temporarily ran out of products usually available for their regulars, Kiersten said.
Whether that increased demand for local food will continue depends, according to John and Kiersten. Consumers in their 20s want to know where their meat comes from, and older consumers will spend more on their food. They're less certain about the generation in between.
"It's a generational thing — what they care about and what they're looking for," John said.