Consumers' preferences last year ventured into unexpected territory.
"Who would have thought it would take a pandemic to create an apple butter shortage?" Chris Eckert, president and CEO of Eckert's family farm, asked fellow specialty growers.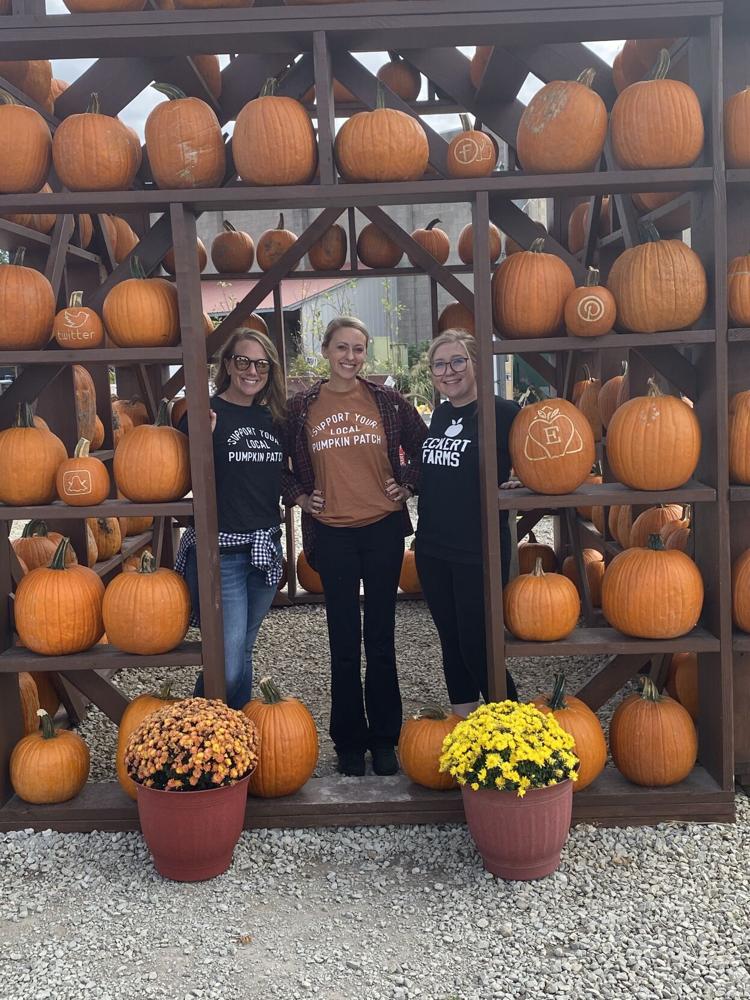 Joking aside, Chris and his wife, Angie, the farm's vice president of retail, rolled with the COVID-19 pandemic challenges as a seven-generation specialty farm that grows 600 acres of fruit and crops, operates four seasonal locations and the country's largest U-pick operation. The Eckerts shared their experiences during the virtual Illinois Specialty Crops Conference.
That apple butter shortage? Consumers focused on local food, something Chris anticipated will continue in the future but will require farmers to manage expenses.
"We saw an incredible increase in food product sales. I think that trend will continue," Angie said. "We're excited by our guests' response to local. We're going to leverage that in marketing and hit that up more. That's an exciting trend."
Another trend may require farmers to put more value on something else. Consumers, especially younger ones, may value a farm landscape, fresh air and open space more than tasty fruit and vegetables.
"As a farmer, I place a lot of value on my crop. But young guests may put more value on the selfies they took," Chris said. "It's interesting to see how much they value coming to the farm."
The intrinsic value of a farm experience was demonstrated by visitors' willingness to buy advance admission tickets, according to the Eckerts.
New timed admission tickets provided visitors a date and time to come to the farm for a set amount of time. Developed to eliminate large crowds, the ticketing system helped even out visitors throughout the day and the week.
"We started busy at 9 a.m. and stayed busy through 5 to 6 p.m. and were really able to handle the lines (of customers). We liked it," Angie said.
Chris continued, "There was never one day when the parking lot was as full (at one time) as a normal year, but every day we were ahead in sales."
The Eckerts also added dynamic ticket prices, charging less on Mondays and other weekdays compared to traditionally busy weekends.
Pumpkins also proved a hot seller –- more than an abundant apple crop available during beautiful September weather. "I would have thought we'd have a dramatic increase potential (in apples), but pumpkin sales went through the roof," Chris said.
He explained younger guests bought a few apples, took lots of photos with apples in the orchards and planned to buy more apples the following week instead of buying a bushel of apples.
In comparison, "families with kids or young couples without kids will buy the same number of pumpkins," Chris added.
Since the pandemic began, the Eckerts "erred on the side of safety," Chris said.
The farm added a mask policy that was enforced for guests and staff, plexiglass shields, curbside service and other steps. The Eckerts described their relationship with the local health department as proactive. The farmers shared their safety plans and discussed practices with health officials, which helped when a customer filed a complaint against another customer for not wearing a mask in the field. "They (health officials) called us and said they appreciated the changes we'd made," Angie said.
"We took our responsibility seriously," Chris added. "We wanted people to feel safe."