Saint Gobnait is said to be the Irish, female patron of bees and beekeeping that was told by God to settle on land where she saw nine white stags.
According to legend, when she did, the bees and honey from her apiary helped defend and heal the local townspeople. Fast forward about 1,400 years and Candice Dodson caught the saint's vision when she looked at the empty pastureland she had purchased outside of Danvers.
Today, Dodson uses her land known as Silver Stag Farm to raise vegetables that she sells at the Bloomington Farmers' Market in McLean County. Her farm also produces jams, jellies, soap and lip balms. But it wasn't until after she purchased the land that her background in growing and preserving food convinced her to try market farming.
"We started with bees to support the market garden as pollinators and then I was researching what could I do with the byproduct from the bees, with the beeswax, so then I started doing local craft shows and worked my way up to starting to sell at the Bloomington Farmers' Market," Dodson said.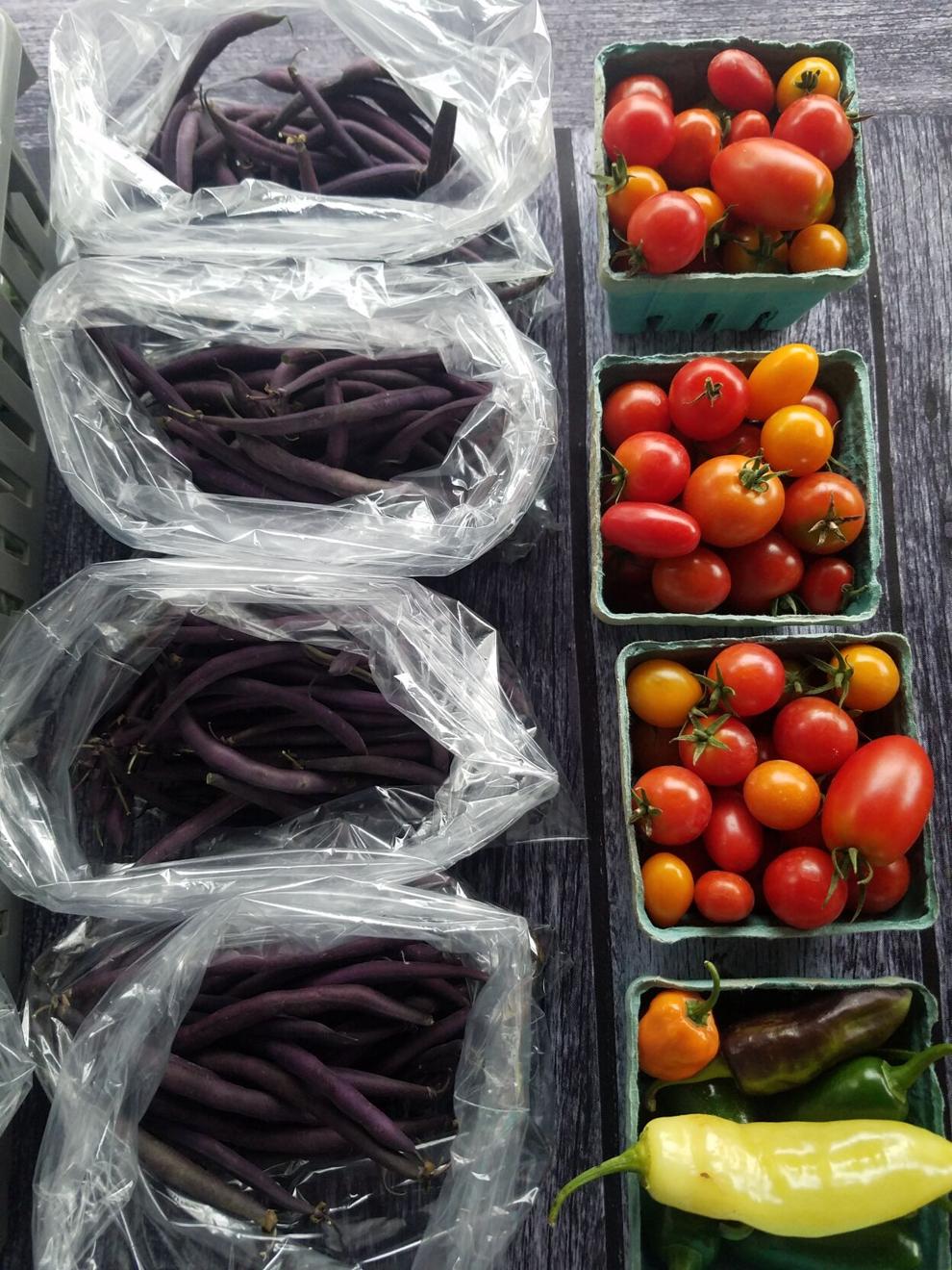 Dodson says her Bumbleberry jams and jellies are currently her most popular item. She uses as much local fruit as possible, such as grapes off the vines on her land, but she won't hesitate to head to southern Illinois to buy the best peaches and strawberries for her recipes.
"People seem to gravitate toward comfort foods, and it's become our big revenue stream, so I've really expanded upon our jams and jellies as there became more market demand for it," she said.
Dodson uses her home stovetop, making small batches every week to keep up with demand.
"During the summer, we were selling out so much, I was doing 20 to 25 batches a week, so there were some late nights in front of the stove," she said.
Asked about supply chain challenges, Dodson said finding lids for her jars has been difficult.
"I noticed the supply chain issues at the beginning of the pandemic and when they weren't available locally, I would have to order them which increased the price a lot and I was limited to 12 dozen at a time. Hopefully, the supply chain will even out over the winter, but 8-ounce jelly jars are impossible to find."
Dodson looks forward to expanding her business once the new cottage food law takes effect in Illinois. The Home to Market Act, which was passed by the Illinois General Assembly in 2021, will enable home-based entrepreneurs like her to expand the array of products they can create and sell to consumers.
"Hopefully by January 2022, we can ship our products, sell outside of famers markets, sell direct from home, and I'll be able to deliver directly to my customers."
You can buy Dodson's products at the Bloomington Farmers' Market or visit her Silver Stag Farm Facebook.