Timely is the motto for voting in the Nov. 3 election.
As of Wednesday, 1.23 million Illinoisans requested a vote-by-mail ballot and more are anticipated because 6.4 million mail ballot applications were distributed, Matt Dietrich with the Illinois State Board of Elections, told FarmWeek.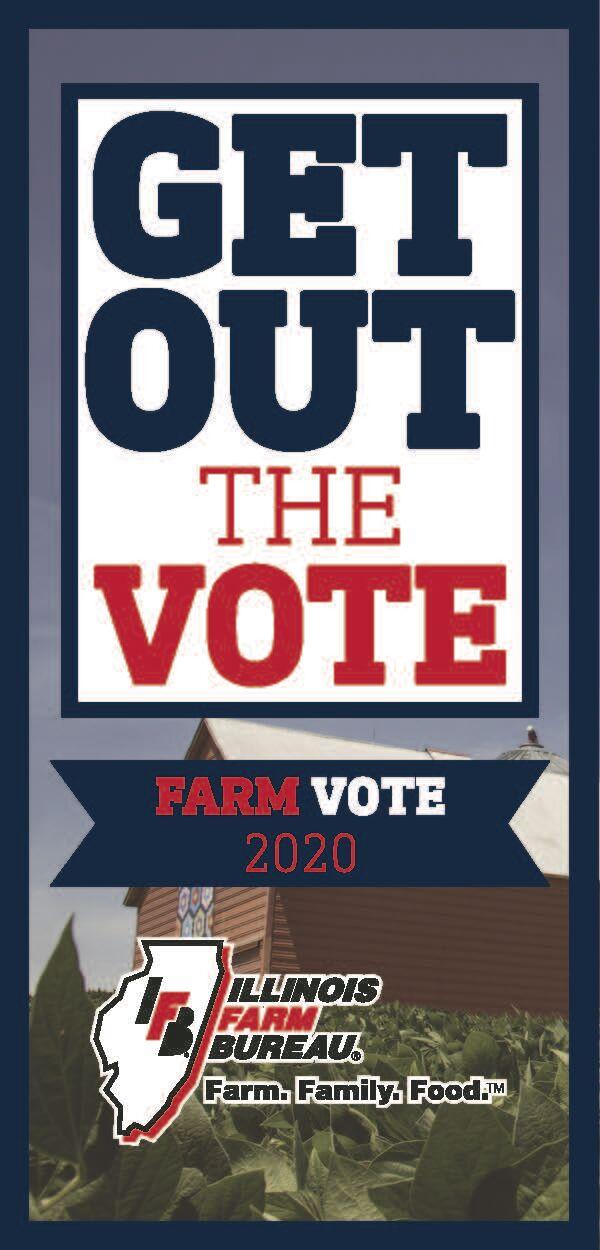 Technically Illinois voters may request a vote-by-mail ballot through Oct. 29; however, the State Board of Elections recommends "apply now, preferably by Oct. 15," Dietrich said.
That would allow local election authorities enough time to process the application and send a ballot. Dietrich noted vote-by-mail ballots will be sent out Sept. 24, the same day early voting begins. Local election authorities will provide voters with information about returning and tracking their ballots.
Dietrich reminded some voters they will receive two reminders from Secretary of State Jesse White about their opportunity to apply for a vote-by-mail ballot if they haven't already requested one. Reminders will be sent Sept. 15 and Oct. 15.
Early voting poll hours will also be expanded statewide to increase access and help distribute voter foot traffic. Check with local election authorities for specific locations.
Beginning Sept. 24, early voting spots will operate from 8:30 a.m. to 7 p.m. weekdays and from 9 a.m. to 5 p.m. on weekends and holidays. The General Assembly passed legislation making Election Day a holiday for state employees and schools.
Expect COVID health and safety practices as part of in-person voting procedures. Recently, the Illinois Department of Public Health released health and safety guidelines for early voting and Election Day.
Voters will encounter signs encouraging them to wear masks and stay six feet apart while inside the polling place. Those who arrive without masks will be offered one. Voting booths will be spaced six feet apart.
In addition, voters may find plexiglass shields between them and election officials. At polling places, ballot covers and writing utensils will be disinfected between voters or single-use items.
For more information and resources, visit here.