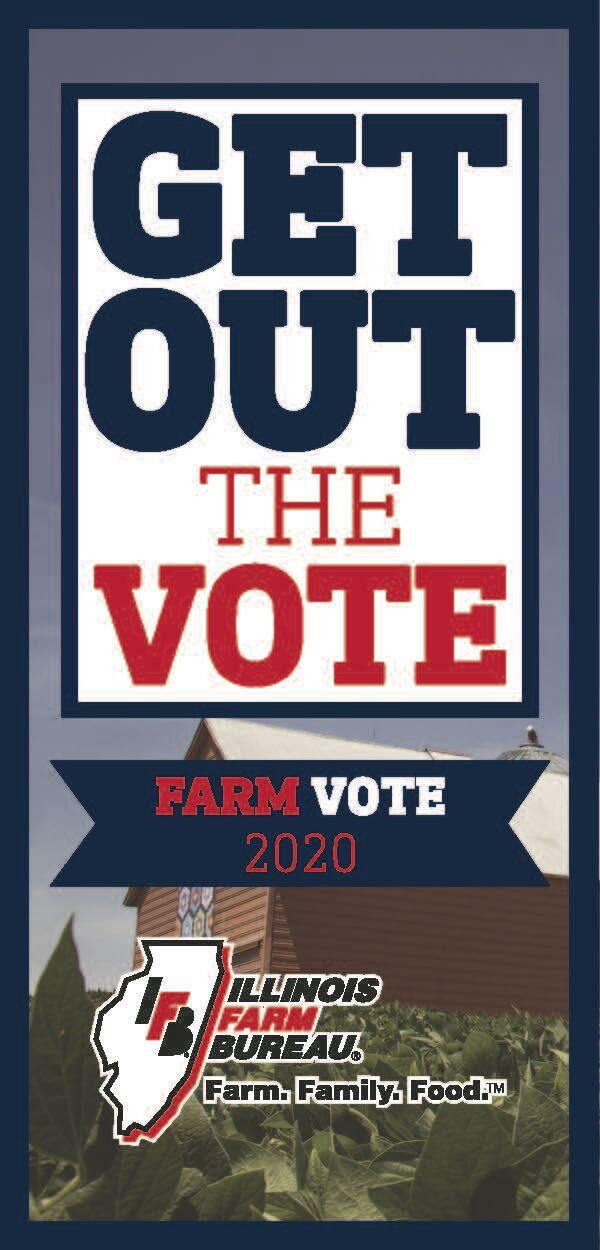 Local election authorities are exploring ways to ensure Illinois vote-by-mail ballots that meet state requirements are counted in the Nov. 3 election after a U.S. Postal Service warning about potentially "incompatible" state requirements and deadlines.
Sangamon County Clerk Don Gray reported his county is analyzing different steps, such as secure drop boxes and curbside service, to invest in for vote-by-mail ballots. "We're looking to make a decision expeditiously," Gray told FarmWeek Wednesday.
By Aug. 1, local election authorities mailed applications for vote-by-mail ballots to all Illinois voters who voted in the March primary or the April 2019 or November 2018 elections. However, election ballots cannot be distributed before Sept. 24.
Illinois law requires mailed ballots to be postmarked before or on Election Day and counts votes that arrive up to two weeks late.
Under state law, a voter may request a vote-by-mail ballot up to five days before Election Day, but concerns have surfaced about the Postal Service's capability to deliver those late requested ballots in a timely manner.
Local election authorities have discretion to provide secure drop boxes or other methods for voters' vote-by-mail ballots. For example, the McLean County election authority reported an individual dropping off a vote-by-mail ballot for another voter must provide a signed affidavit granting that permission.
Early voting starts Sept. 24 and continues through Nov. 2, with early voting hours varying by location.
Grace period registration and voting is available to voters who don't register or submit an address change before the Oct. 6 deadline. With grace period voting, individuals who register must vote at that time and need to have two forms of identification, including one with the current address. This year, grace period registration and voting is offered Oct. 7 through Nov. 2.
The Illinois State Board of Elections' website offers more information about voting by mail and answers to frequently asked questions.
County Farm Bureaus recently received additional information and promotional materials for the 2020 general election, said Ashley Cravens, Illinois Farm Bureau political advocacy and engagement coordinator.
The election promotion campaign goal is to remind members to cast their votes in the upcoming election, Cravens said. More materials will be added in the coming weeks, she added.
More information and relevant links are available here.