Unfamiliar customers might guess they can buy fruit and beef from Belted Cow Orchard, but probably not all the diverse products sold on the Henderson County farm.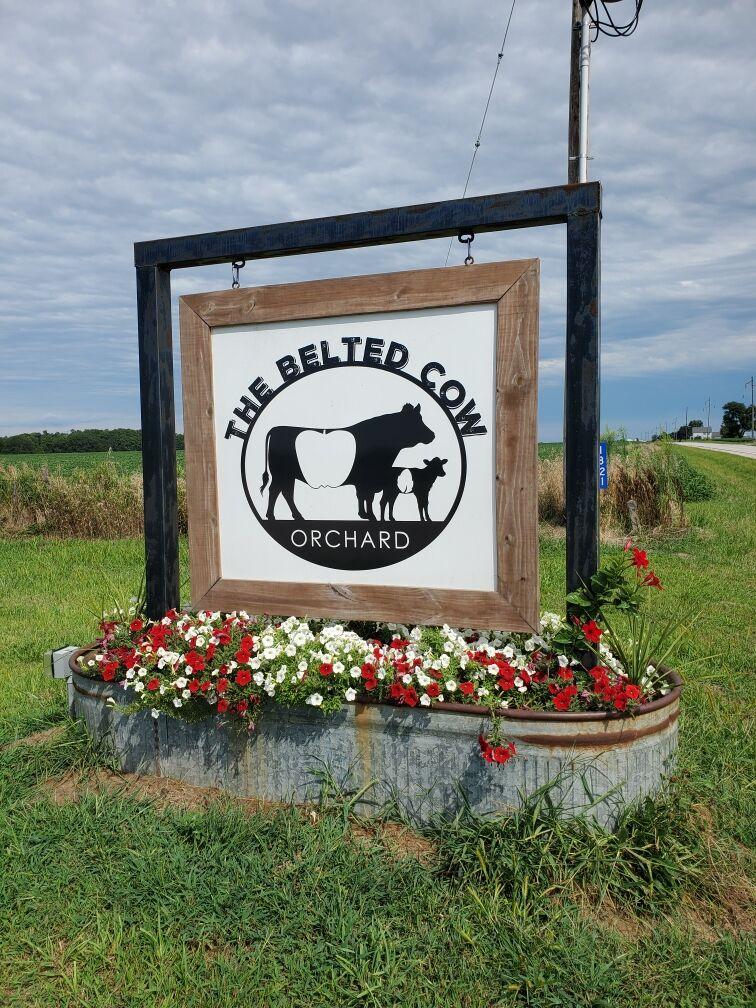 Located between Monmouth and Oquawka, Sean and Marci Meyer raise colorful beef cattle, grow 17 apple varieties on more than 4,200 trees, operate a bakery, craft store — and a gourmet coffee shop. They also grow corn and soybeans. Visit the Belted Cow's website or follow them on Facebook, Instagram, and Food MarketMaker.
When the couple returned to the family grain and beef farm, they decided to diversify and added apples in 2015. "We try to add 1,000 trees every year," Marci said. The orchard specializes in cooking and eating apples, including Jonathan and other familiar varieties.
The bovine part of the orchard's name comes from a herd of black and white Buelingo cattle, known for its distinctive white belt and marbled beef. The Meyers sell freezer beef through their on-farm store and online store. They also have a cow-calf Angus herd.
Given the farm's diversity, Sean and Marci rely on their daughters, MacKenzie Crooks, who works full-time on the farm; Grace Meyer, who recently returned to college; and Samantha Meyer, a high school freshman.
The Belted Cow Farm store, which replicates the black-and-white belted color scheme, offers apples, cider slushes and a variety of specialty products, including jams, jellies and fruit butters, plus farm-themed merchandise and decor. Farm store hours are 7 a.m. to 5 p.m. Tuesday through Saturday.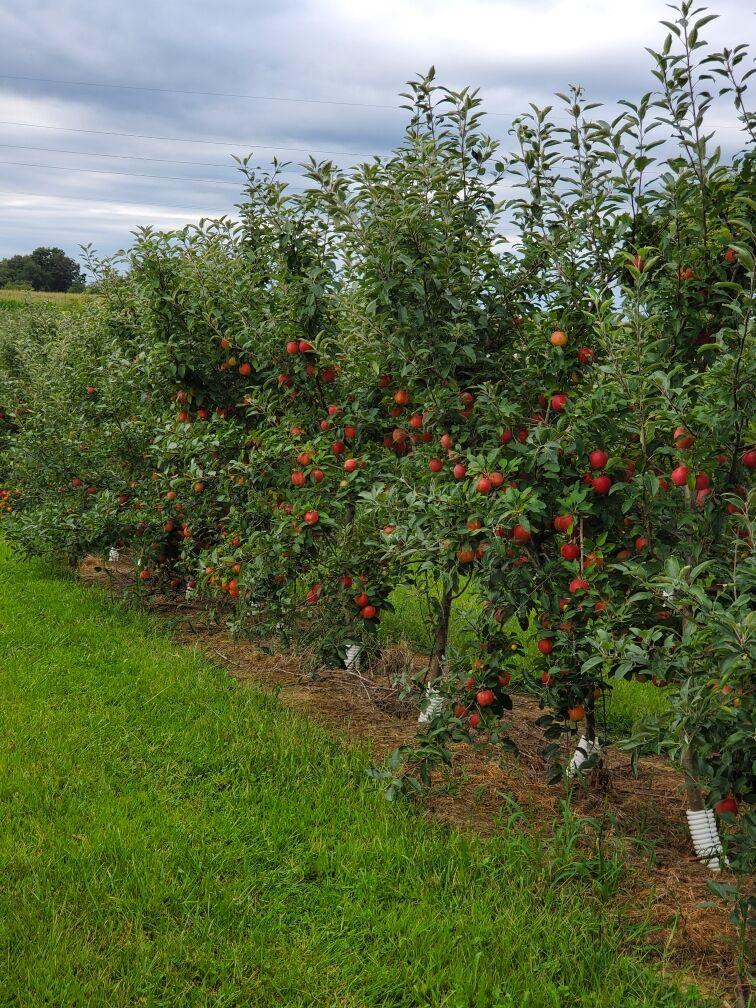 Customers with a sweet tooth may stop by the farm bakery for apple cider donuts, fruit pies and pastries. Espresso and other specialty coffees from the farm's coffee shop offer a unique on-farm experience.
From 7:30 to 11 a.m. each Saturday from early June through late September, the Meyers host a farmers' market with farm vendors at Belted Cow Orchard. On the last Saturday in September, they celebrate the end of the season with an open house that draws vendors of all kinds, according to Marci.
The pandemic has increased demand for their locally raised meat. "Our beef just disappeared off the shelf," Marci said. "Our business has been steady. We've been blessed."
The Meyers "have been trying our best" to follow health and safety guidelines recommended by the Centers for Disease Control, Marci added.
As for continued interest in locally produced food, Marci remained positive. "I think the support for small businesses has really hit home," she said. "Customers will say, 'There's nothing like this beef.' We've had a lot of returning customers.
#CultivatingOurCommunities: Fall is nearly here! The Belted Cow Orchard in Henderson County has all your fall favorites: donuts, apples, gourmet coffee, baked goods, specialty products like jellies & jams, home decor, & some of the freshest beef around!https://t.co/biLUbUJETp pic.twitter.com/im0EZ54W5k

— Lt. Governor Juliana Stratton #AllinIllinois (@LtGovStratton) September 8, 2020