The Purdue University/CME Group Ag Economy Barometer rose in March to 177, the highest reading for the barometer since a record-high reading of 184 in October. The 12-point increase in the barometer was attributable almost entirely to ag producers' more optimistic view of the future as the Index of Future Expectations climbed to 164, 16 points above February's index.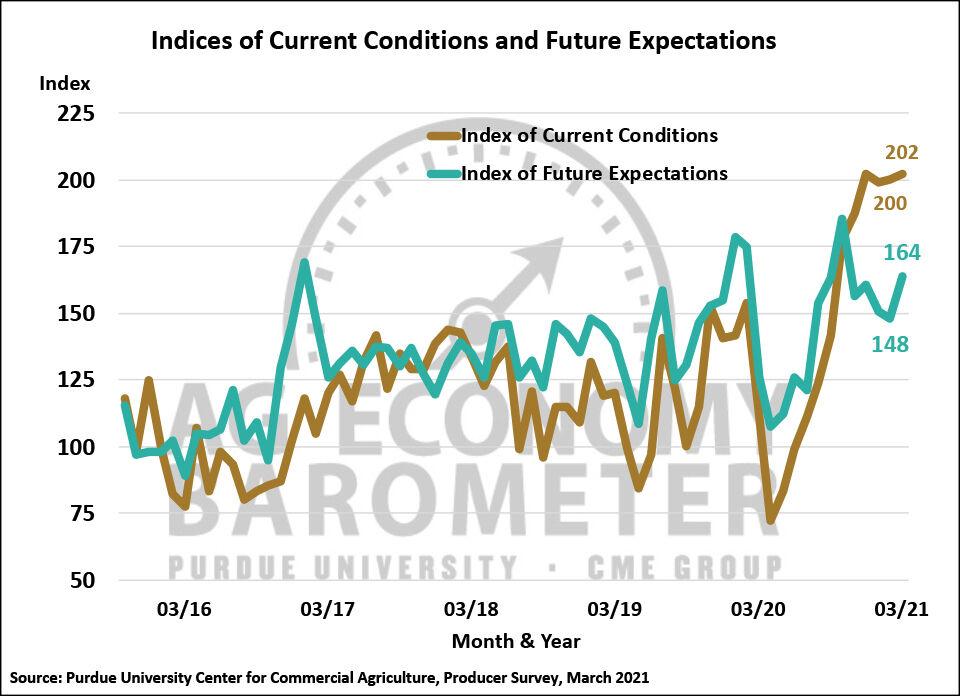 The Ag Economy Barometer is calculated each month from 400 U.S. agricultural producers' responses to a telephone survey. This month's survey was conducted from March 22-26.
The Farm Capital Investment Index was unchanged from a month earlier at a reading of 88, remaining just 5 points below its all-time high of 93. A year ago, farmers' confidence in the ag economy was plummeting and the investment index stood at just 54.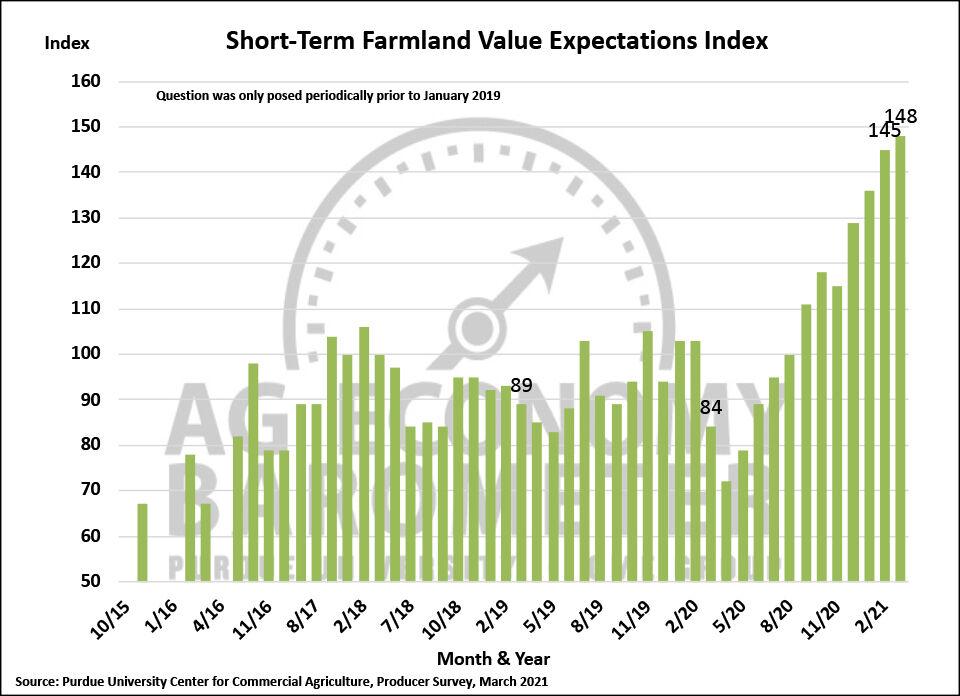 Producers' perspective on their farms' financial position continues to improve, which appears to be fueling some of the short-term optimism about farmland values and capital investments. The Farm Financial Performance Index bottomed out in April 2020 at a reading of 55. Since December, the index has increased each month and hit a record high 125 in March, up from 121 a month earlier and 8% higher than in December.
In a follow-up to previous barometer survey questions regarding carbon sequestration, approximately 30% to 40% of farmers during the last three months said they are aware of opportunities to receive payments for capturing carbon on their farms. Among the relatively small percentage of respondents who reported carbon sequestration payment rates that were offered, approximately 80% of those respondents said payment rates were $20 per acre or less, with about half of those indicating a payment rate of $10 per acre or less.