Editor's note: This serves as the first of a three-part series examining farmland values in the midst of the global coronavirus pandemic.
---
The ag sector continues to take a financial beating due in part to the coronavirus pandemic, among other factors, evidenced by a recent deterioration of credit conditions.
The Federal Reserve Bank of Chicago's most recent survey of 150 bankers revealed the portion of the Seventh District, which includes Illinois, Indiana, Michigan and Wisconsin, with ag loan portfolios with "major" or "severe" repayment problems reached 8.3% in the second quarter.
That's the highest portion of ag loan payment issues in the Chicago district since 1988.
Yet, among all the financial stress and chaos, the portion of the ag sector still holding its own remains farmland, a safe haven for farmers and investors.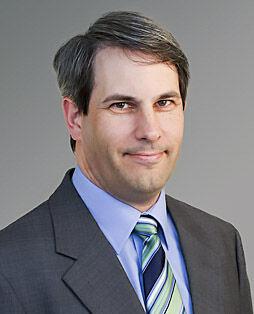 "Farmers have been challenged in 2020 with COVID-19 related issues, the food system and continuation of trade issues. That's transmitted into lower ag credit conditions," said David Oppedahl, senior business economist for the Federal Reserve Bank of Chicago. "At the same time, we haven't seen farmland values decline. They've actually been fairly steady from last quarter and up a bit from a year ago."
The value of "good" ag land in the Chicago district increased 1% in the second quarter compared to the same time last year. The values were steady in Illinois and Iowa compared to 2019, but up 4% in Indiana and 1% in Wisconsin.
Just this year, though, Illinois farmland values nudged 1% higher from the first to second quarter in the northern half of the state.
Nationwide, the average farm real estate value in Illinois, including land and buildings, reached $7,400 this year, up 1.6% from 2019, according to the National Agricultural Statistics Service (NASS).
In recent years, farm real estate values posted a slight decline from 2015-17, a 1.7% rise in 2018 and remained steady in 2019 after annual increases of 14% to 15% from 2011-13.
Long-term, average farm real estate values in the state declined just six times since 1970 (1982, 1983, 1985, 1986, 1987, 2009, and 2015-17), NASS reported.
Oppedahl believes farmland prices benefit from historically low interest rates, higher government payments, a "flight to safety" mentality spurred by the pandemic and the potential for higher farm revenues based on record yield estimates.
As of July 1, the district's nominal interest rate on new feeder cattle (4.94%), farm operating (4.77%) and real estate loans (4.4%) all dipped to new lows for the survey.
Looking ahead, respondents of the Federal Reserve survey estimate 80% of their borrowers are at least modestly affected by the pandemic. But 79% of bankers expect ag land values to remain stable through the current quarter.