Recent developments in the hog industry offer a glimmer of hope for economic improvement in the future, but still a long way to get there.
Christine McCracken, executive director of animal protein at Rabobank, and Steve Malakowsky, senior swine lending specialist at Compeer Financial, discussed the latest outlook for the swine industry prior to Memorial Day weekend.
"I do see (swine) harvest levels normalizing sooner than later," McCracken said during a webinar hosted by the National Pork Board.
"But, it's clear we've backed up a lot of hogs on farms," she noted. "In the short run, we won't be able to maximize the value of carcasses. We are seeing some liquidation."
Malakowsky foresees packing plant capacity increasing from between 55% and 65% up to 70% to 90% by September. But that doesn't mean markets will be restored by that time.
"We're looking for a rapid recovery of plants," he said. "But, even if we're back to 90% by September, there will still be a backlog of pigs. We'll still have an issue between now and the end of the year."
While the availability of certain meat cuts remains tight at some U.S. retail locations, competition from exports could decline during the summer months.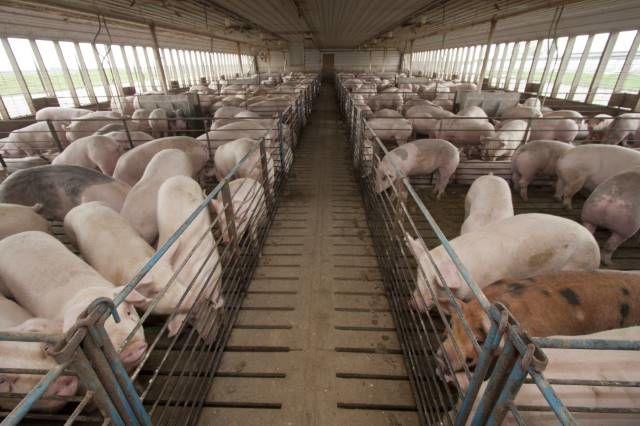 "We had record shipments of pork the first part of the year. They've now backed off," McCracken said. "Exports might not be as strong in the summer months, which could allow things to get back in balance."
Issues in key markets include a drop of food service demand and similar backlog of animals in Canada, economic losses from lost tourism and lower oil prices along with a 21% drop in the value of the peso in Mexico and the delayed start of the Olympics in Japan until next year that could soften demand.
"Because this (pandemic) is a global issue, we're not the only ones dealing with long-term challenges," McCracken said. "It's going to take months to get back in balance."
In the meantime, hog farmers should communicate with packers to understand future delivery expectations and contact lenders to adapt business plans.
Malakowsky believes hog market losses during the current pandemic could turn out to be a worse black swan event than the 1998 market crash.
"Communication is key," he said. "Run the math on your system to see how long you can back pigs up and have a conversation with packers about delivery expectations."
Farmers stuck with no delivery options in the near term could be forced to euthanize animals, a process that started recently in parts of the Upper Midwest.
"Be up front with your lender. Develop a plan, revise cash flows, know your burn rate and know how much longer you can run," Malakowsky said. "And what's Plan B. Downsize, sell assets or change the course of your operation."
McCracken believes the intense financial pressure will lead to more consolidation in the pork sector. But strong protein demand should remain in place.
"For those who can make it to the backside of this, there should be a lot of opportunity in the future," Malakowsky added.