The various travel restrictions and cancellations put in place in response to the coronavirus pandemic shouldn't have much impact on farmers' ability to plant this spring.
Seed and fuel trucks remain on the go and farm deliveries continued uninterrupted, as of last week, to help farmers prepare for the growing season.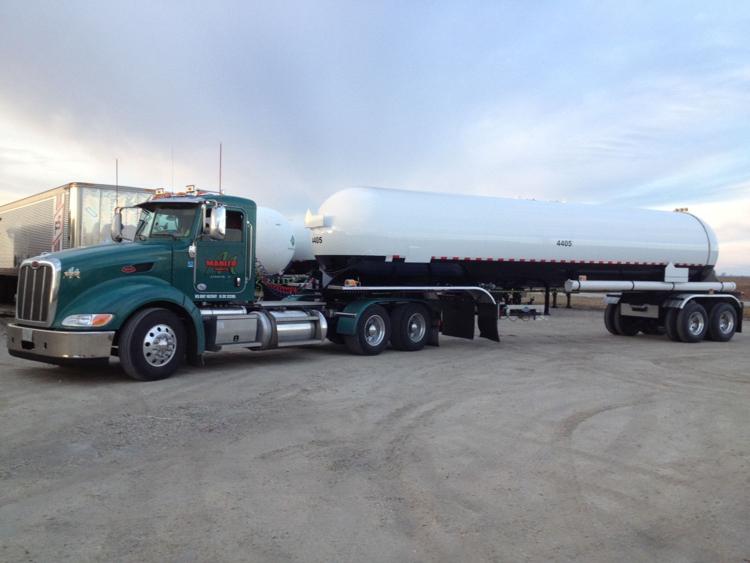 "We're working really hard on behalf of our members and communicating regularly with those in charge at the federal and state level to ensure the supply chain keeps moving," said Brian Duncan, Illinois Farm Bureau vice president. "We're working with our affiliates to make sure grain farmers have the inputs they need when spring fieldwork breaks."
Rod Wells, executive director of enterprise supply chain for GROWMARK, said the majority of seed corn was delivered to farmers in recent months, with just 5 to 10% left to distribute.
That's slightly more than a typical year, as of mid-March, due to the lateness of harvest last year. Seed corn deliveries usually are complete near the end of February.
"The situation with the coronavirus is very fluid, but as of right now, we're doing as well as can be expected," Wells said. "We're not experiencing any significant delays with product shipment.
"We're moving the last of our seed corn out to the field," he continued. "I know several of our customers are anxious to get the seed and some of those products actually on the farm."
Wells encourages farmers to stay in contact with crop specialists to make sure spring plans are in place and farmers are ready to accept remaining products in the weeks ahead.
"That's a sound plan at this point in time," Wells said.
Early season fieldwork ground to a halt last week as heavy rains saturated much of the state before another shot of cold air.
But that could change within the next couple of weeks based on the long-range weather outlook.
"The temperature trend remains a bit below normal and precipitationwise, it's a bit above normal," Matt Barnes, meteorologist with the National Weather Service office in Lincoln, told the RFD Radio Network. "But, as you go further out to the end of March and first part of April, we could see a shift in which the temperature may go above normal with precipitation below normal."
In other supply chain news, Prairie Farms noted on its website that milk production and distribution remains business as usual.
"Prairie Farms wants to reassure our customers that we will continue to provide high-quality, safe and nutritious dairy products," the cooperative stated. "All of our manufacturing facilities are operating normally, and will continue delivering milk and dairy products to our retail and foodservice partners so they can keep shelves stocked with the products you love."