Before the USDA reports last Friday, December corn went south of $5 for the first time in months. After hitting a low of $4.97 ½, prices came off those lows by 20 cents on Friday. And thanks to Wednesday's gains, we're up another 16 cents so far for the week.
Corn hasn't been alone. Wheat futures are now well above the $7 mark, and even oats are trading close to $5.50. November soybeans are almost to $13 per bushel, as many of the commodities have turned around after trending lower in August.
One factor that should continue to support these markets is the "race for acres" that began in late 2020 and is expected to last at least through next year's planting season.
"I think wheat and corn can play off of each other for the next several months," said Mike Zuzolo at Global Commodity Analytics. "We're losing competition in both, globally. China just reduced their quality specs for imported wheat coming out of Europe; that was a big deal for me. Brazil's poultry industry is going after more wheat instead of corn. They're out of corn in Brazil because of their crop (much smaller than expected because of a difficult growing season). Wheat is taking more of itself into a feed grain, but if there's tight supplies of both corn and wheat they'll get to a point where they're both pricing each other more competitively."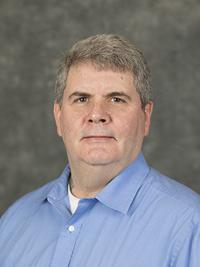 Zuzolo said nearby wheat contracts have better price potential in the short-term, perhaps toward $7.50, since there won't be much supply competition over the next six months.
As for soybeans, Zuzolo questions if much more upward pricing potential remains. "This is a market that makes me nervous as it goes higher, especially if it's joined with wheat and corn. Soybeans really have an issue with having too much premium if we are close to a carryover like USDA is expecting. Two years ago we were at 175 million bushel carryover, and our average cash price was $10.90. So we're about two dollars higher than where we were two years ago with about the same U.S. ending stocks, and a global ending stocks number that is 99 million metric tons."
Zuzolo is also concerned that Chinese soymeal demand won't be as high as hoped as they continue to grapple with low hog prices that could limit production.