The corn already tasseling is certainly noticeable if you've driven around different parts of the state recently.
As the crop continues to advance, it won't be long before harvest preparation discussions will take place. One of the uncertainties with that is how much help the corn will need drying in the fall, and as a result, how much propane will be needed.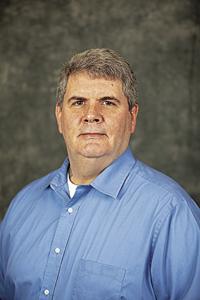 Propane prices will be higher than last year given the inventories that are available right now. "Last week, we were sitting at about 16 million barrels in the Midwest, compared to last year at about 18 million barrels," said Dan Pannier, propane supply manager for GROWMARK. "Which puts about 12% behind last year and about 12.5% behind the five-year average."
There is still some time to build stronger inventories, but Pannier says the lower inventory numbers are worth watching. "Our inventory build last week was 1.2 million barrels; the five-year average inventory for week 26 is 2.4 (million). These numbers are definitely fairly concerning."
It seems reasonable that if supplies remain low, and if demand remains similar to recent years, then propane prices should remain higher than before. "We're well above last year's numbers for prices," Pannier said. "Meanwhile you're looking at $70 crude prices, and there's talk of it going closer to $100. I don't know if it will, but if it does that doesn't give propane a really good chance to go down."
One of the reasons that inventories are lower is because of the amount that has been shipped overseas. "Propane exports are off the charts," he said. "So, if these propane exports continue, and the value of the dollar remains where it is, they're just going to continue to push it away from the U.S. through exports."
If the prices are higher, could farmers only partially fill their tanks, perhaps hoping that corn drying demand doesn't come in to play this fall?
"On this side of things, I've got to have my tank full," Pannier said. "These prices are higher, and is there a chance that they could dip into the winter? Yes, and we've seen that happen in the past. But with inventories where they are, unless we get some big builds, I would tell you that about any indicator in the marketplace is point toward a bullish market."