Farmers should develop risk management plans, if they don't already have some in place, to deal with the likelihood of tighter margins ahead.
That was a focal point of the Agricultural Bankers Conference, hosted by the American Bankers Association at the Duke Energy Convention Center in Cincinnati.
"This decade will be defined by financial and business IQ (to complement improving production capabilities)," said David Kohl, ag economist/professor emeritus at Virginia Tech, who spoke in his sixth different decade at the event dating back to the 1970s.
"The last couple years, and during the economic supercyle (from 2008-2013), dollar bills came flying out of the air," he continued. "Now, (farmers) are going to be managing by nickels and dimes and maybe even pennies."
USDA estimates net farm income increased by $15.5 billion from 2019 to 2020 and it's forecast to grow another 19.5% this year.
However, farm production expenses jumped $26.1 billion this year, to $383.5 billion, and continue to escalate while government payments trend lower. USDA projects a $17.7 billion decline in government payments this year compared to 2020.
"I'd say people are kind of anxious," Kohl said. "We're coming off probably one of the best years we've had since the economic supercyle and there's some strong balance sheets.
"But, people are very concerned with what's ahead in 2022 with these inflationary costs and another element of uncertainty is global trade," he noted. "To put the odds in your favor, you really need to zero in on financials, marketing and risk management."
The consumer price index shows the price of consumer products and services jumped 6.2% from October 2020 to October 2021, the fastest 12-month increase the past 30 years.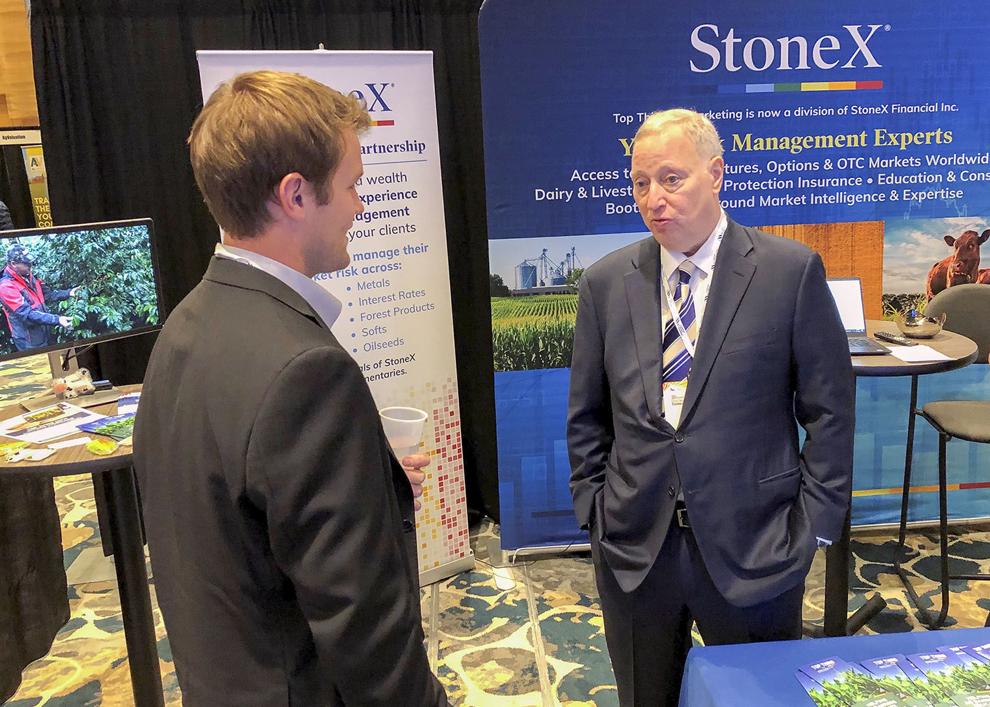 "It's hard to believe we won't see continued inflation with the supply chain issues," said Mark Gold, founder and lead strategist for the Top Third Division of StoneX Financial. "We've seen volatility in commodities go through the roof."
Gold also advises farmers to consider risk management strategies to market their commodities.
"Quit speculating. What I know is there's risk out there (of prices slipping below the cost of production)," Gold said. "Use options to put in a floor. If the market goes down, you can protect $5 corn, $7 wheat and $12 soybeans."
Gold encourages farmers to consider buying a 28-cent put for December 2022 corn and wheat, a 36-cent put for November 2022 soybeans and $3-$4 per hundredweight protection in the cattle and hog markets as of Nov. 15.
"It's like insurance. You've got to manage options as an asset," he said. "Let the market determine what you want to do out there."
The strategist sees a significant amount of risk in the soybean market in the year ahead as Brazil is on pace for a record crop. U.S. farmers could also plant more soybeans in 2022 due to high input costs of corn, which could boost supplies and pressure prices.
"Everyone's talking about farmers planting less corn and more beans this coming year, although new-crop prices don't justify a switch," Gold said. "I'd be surprised if the switch is more than a million acres.
"But, whatever decision they make will affect the market."