Economists at Purdue University believe the U.S. economy will improve this year from the COVID-19 shock.
But that doesn't mean things will get "back to normal" in the food sector, as ever-changing business models and increasing vertical integration could be the new way of business.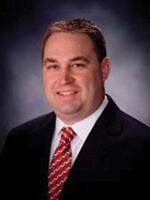 Jason Henderson, senior associate dean of the College of Agriculture and director of Extension at Purdue University, and Jayson Lusk, professor and head of Purdue's Department of Ag Economics, provided their outlooks during Purdue's annual Top Farmer Conference held virtually.
"I think we're through the most disruptive period of the pandemic," Lusk said. "I look for stabilization of retail food price inflation" near historic levels of 2% to 3% after prices jumped 5% to 6% last March and April, the largest monthly change since the 1970s.
"I think there will be a lot of realignment in the food system and a big shakeup in the food service sector."
Spending in the food sector shifted dramatically since last spring, with a 9% year-over-year increase in spending at grocery stores while restaurant sales fell 10%, forcing thousands of eateries to close their doors. Total credit and debit card spending show an even more dramatic shift with grocery sales up 24.8% and restaurant sales down 25.9%.
Lusk expects more restaurants to close this year. Meanwhile, the scene could be very different at grocery stores as food retailers adjust to changing consumer spending habits.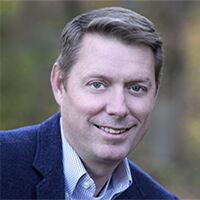 "There's a lot more purchases online. I think (grocery) stores may look different in the future," he said. "More food at home will bypass the store (with grocers' focus possibly shifting to more fresh food as consumers buy more nonperishable items online)."
Lusk also envisions more realignment in the food system and vertical integration spurred by pressure from investors for companies to adopt sustainability initiatives.
There's also growing interest for the growth and development of more small meat processors, who will have to compete through quality and service.
"We really didn't have enough (meat processing) capacity in the system (to handle temporary shutdowns due to COVID last spring). It didn't matter if it was a small or large processor," Lusk said. "I think there will be some growth (in the number of small packers), but for entrance in the space, they'll have to compete on another dimension. The big processors have the economies of scale and size."
The good news is many consumers spent less and saved more during the past year, with household debt near 8.7% of disposable income compared to 13.2% during the Great Recession, Henderson noted.
"There's a lot of money out there waiting to be spent," Lusk said. "People are going to want to go out to eat and go on vacation, and they have the money to do it. There could be a real boom as we come out of this."
But it could take time for the recovery to unfold, depending in part on distribution of COVID vaccines.
"Despite major headwinds, I think there's solid economic fundamentals," Henderson said. "It's not going to be a fast recovery, but we're starting to inch our way up."
After declining about 2.5% in 2020, including a 9% drop in the second quarter, the U.S. economy could increase between 3.5% and 5% this year and 3% to 3.5% in 2022, according to Federal Reserve estimates.
"From my perspective, that's a fairly strong recovery," Henderson said. "But we still won't get back to economic levels we were at before (COVID) for probably another two to three years."
Monetary policy should help spur the recovery as the Fed signaled it plans to keep interest rates at historic lows through 2023.
"Once we get through this, we have to address what debt levels should be in the U.S. going forward," said Henderson, who noted federal government debt continues to set new records.