The ability to light up a yield monitor can be exhilarating, but it's not the primary focus of the University of Illinois' wheat variety trials.
The U of I grows and tests at least 600 unique lines of wheat varieties at each of its four plot sites around the state, which include multiple fields, according to Jessica Rutkoski, an assistant professor and wheat breeder at the university.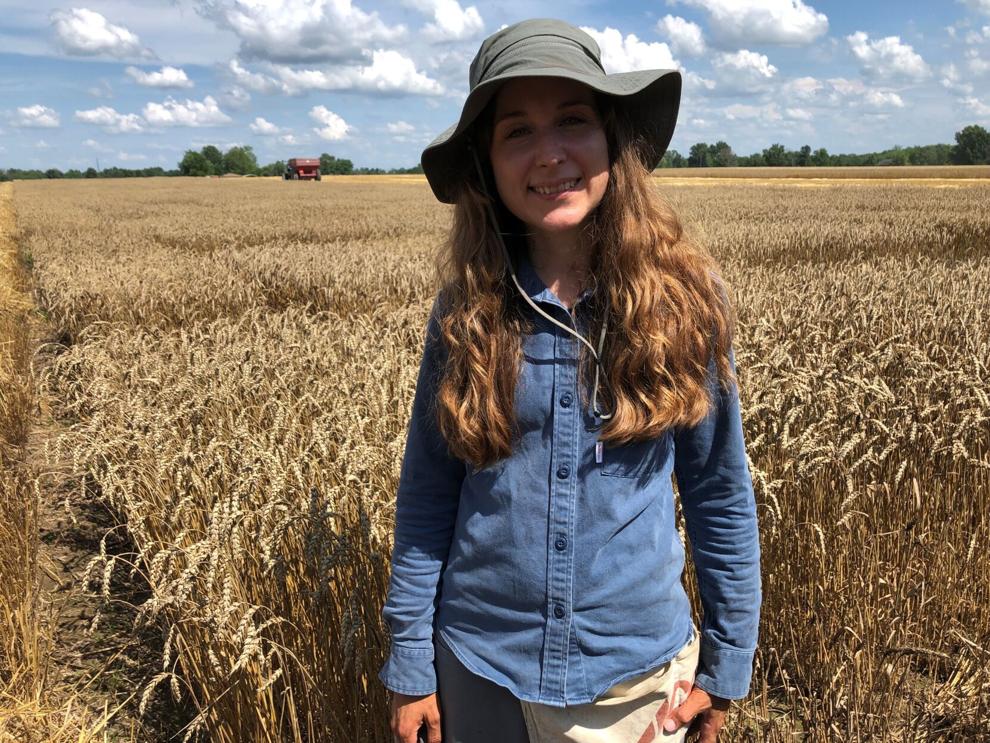 "We started doing our breeding program selecting for profit potential, based on yield, early maturity, test weight and good resistance to scab," Rutkoski said as she and a team of researchers harvested their plot near Neoga in Cumberland County Tuesday.
Yield and test weight potential provide obvious benefits to growers. But isolating lines with early maturity can improve overall profitability by allowing farmers to harvest wheat and plant double crop soybeans in a more timely fashion.
Scab resistance is also critical as limiting the disease reduces the threat of vomitoxin in the grain.
"We see every year progress is being made. The new genetics we test are a little better," Rutkoski said. "And not just for yield, but scab resistance, too. Don't forget to look at scab resistance (when choosing a wheat variety)."
U of I researchers completed about one-third of their wheat plot harvest as of Tuesday. They use a new harvester designed for research, a Wintersteiger Classic Plus imported from Austria.
"This machine does tiny plots. It has a weigh system (on board) that measures for yield, test weight and moisture," Rutkoski said.
Once the plot harvest is complete, researchers must gather and analyze the data quickly in order to design the trials for next year, which will be planted this fall.