USDA raised its estimates of corn and soybean production nationwide Friday as farmers begin harvesting this year's crops.
Current U.S. production estimates, based on conditions as of Sept. 1, increased to 15 billion bushels of corn (up 2% from the August forecast and 6% from last year) and 4.37 billion bushels of soybeans (up 1% from the previous forecast and 6% from 2020).
The bump in production was due in large part to national yield estimates of 176.3 bushels per acre for corn (up 1.7 bushels from the August forecast) and 50.6 bushels per acre for beans (up .6 of a bushel from last month).
Statewide yield estimates would set records in 10 states for both corn and soybeans, including Illinois.
The yield estimates in Illinois, 214 bushels per acre for corn and 64 bushels for soybeans, were unchanged from last month.
The markets rallied Friday after the release of the crop production report and world ag supply and demand estimates as the supply picture remains tight because of strong demand. "Even with higher U.S. crop (potential), it's definitely not a bearish report," Karl Setzer, AgriVisor commodity risk analyst, told the RFD Radio Network. "USDA did bump the yields a little higher, but the crop size really didn't expand that much."
The U.S. soybean production estimate, for example, only increased by 30 million bushels compared to last month.
"There's not much change in demand," Setzer said. "We still need to ration inventory and the soybean market is acting accordingly."
USDA raised its corn demand estimate by 150 million bushels with exports and feed/residual use each increasing by 75 million bushels. It also raised the soybean export estimate by 30 million bushels.
As for acreage, USDA pegged total planted area at 87.2 million acres for soybeans (down slightly from the previous estimate) and 93.3 million acres of corn (down 1% from last month).
"There was no big change to acreage in this report, which has a little bit friendly edge to it," Setzer said.
Ending stocks for 2021/22 increased by 30 million bushels for beans, to 185 million bushels, and by 166 million bushels of corn to 1.4 billion bushels. Ending stocks of wheat dipped 12 million bushels to just 615 million bushels, down 27% from last year and the lowest level in eight years.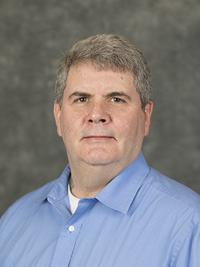 Meanwhile, the 2021-22 season average price projections decreased for all three crops to $5.45 per bushel for corn (down 30 cents from last month), $12.90 for soybeans (down 80 cents) and $6.60 for wheat (down a dime).
USDA also lowered its national sorghum yield projection from 70.8 bushels per acre in August to a current estimate of 69.7 bushels.
Looking ahead, the market remains focused on crop yields and harvest weather in the U.S. and crop potential in South America.